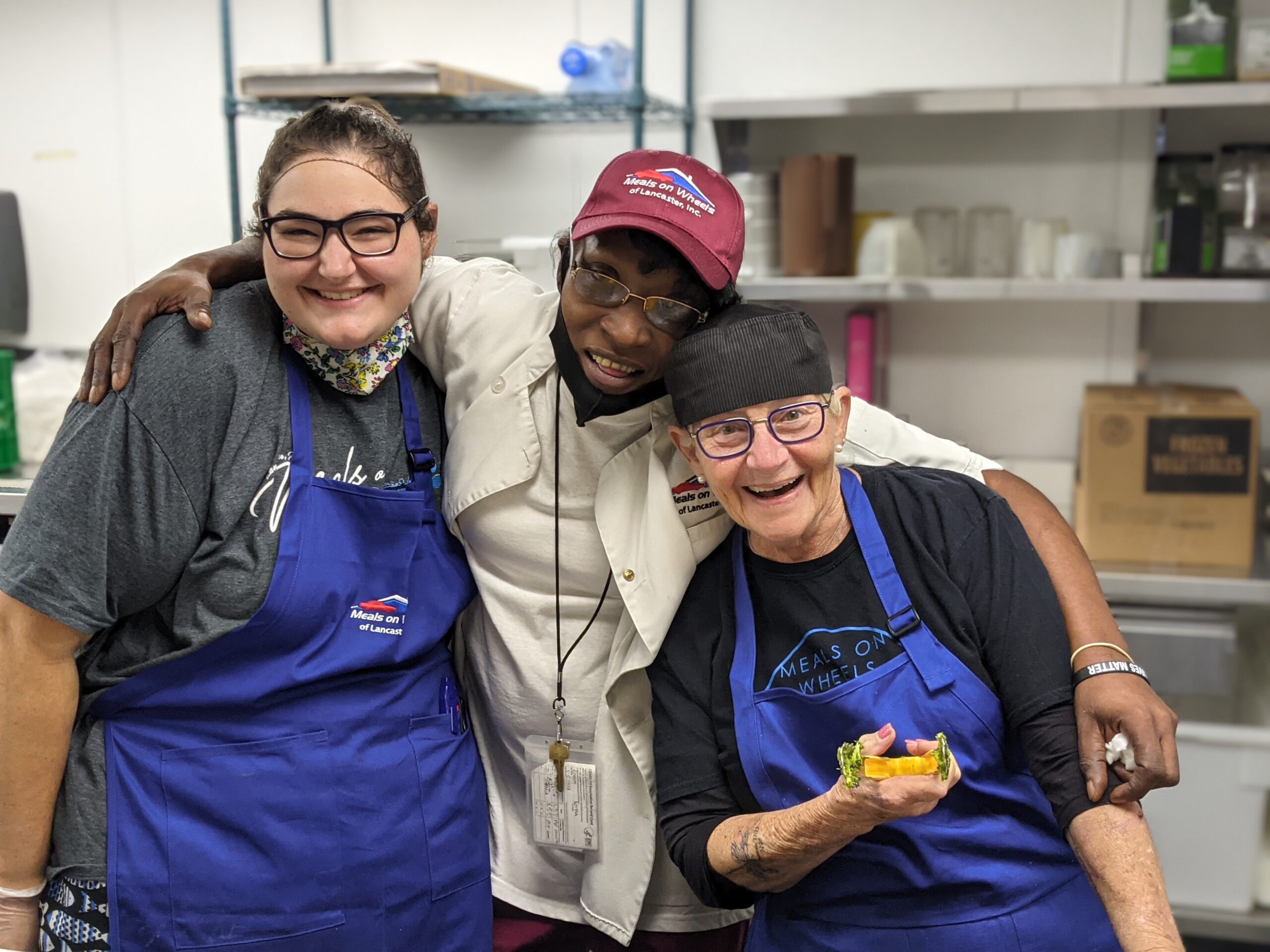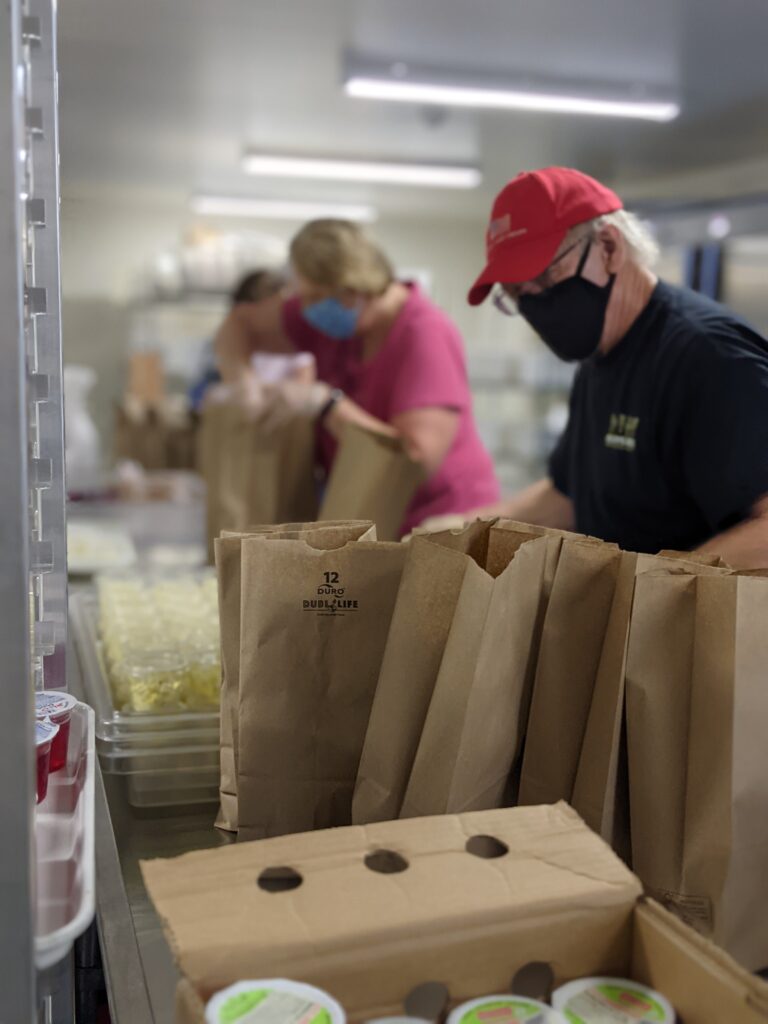 Volunteers are an integral part of our mission, and we absolutely could not do what we do without them (because how could you possibly replace 100 volunteers a day?!).
We strive to provide a variety of volunteer opportunities while taking into consideration the skills and interests of the individual. Whether it is preparing and packaging food or delivering meals, the work we do for our community has an immeasurable impact on the lives of the individuals we serve.
We host a weekly drop-in volunteer orientation from 1 PM to 3 PM every Wednesday afternoon. Call ahead or stop by on a whim to learn more about the volunteer opportunities that we have available!
Learn more about the local organizations that volunteer with us regularly and support us through in-kind donations.
Check out which volunteer opportunities are currently available here at Meals on Wheels of Lancaster and find out what you can do to help us fulfill our mission to serve our community!
Have Questions? We have answers. Please, feel free to reach out to our Director of Volunteer & Program Development, Doug Hopwood, with any questions or inquiries: 717-392-4842 or volunteer@lancastermow.org