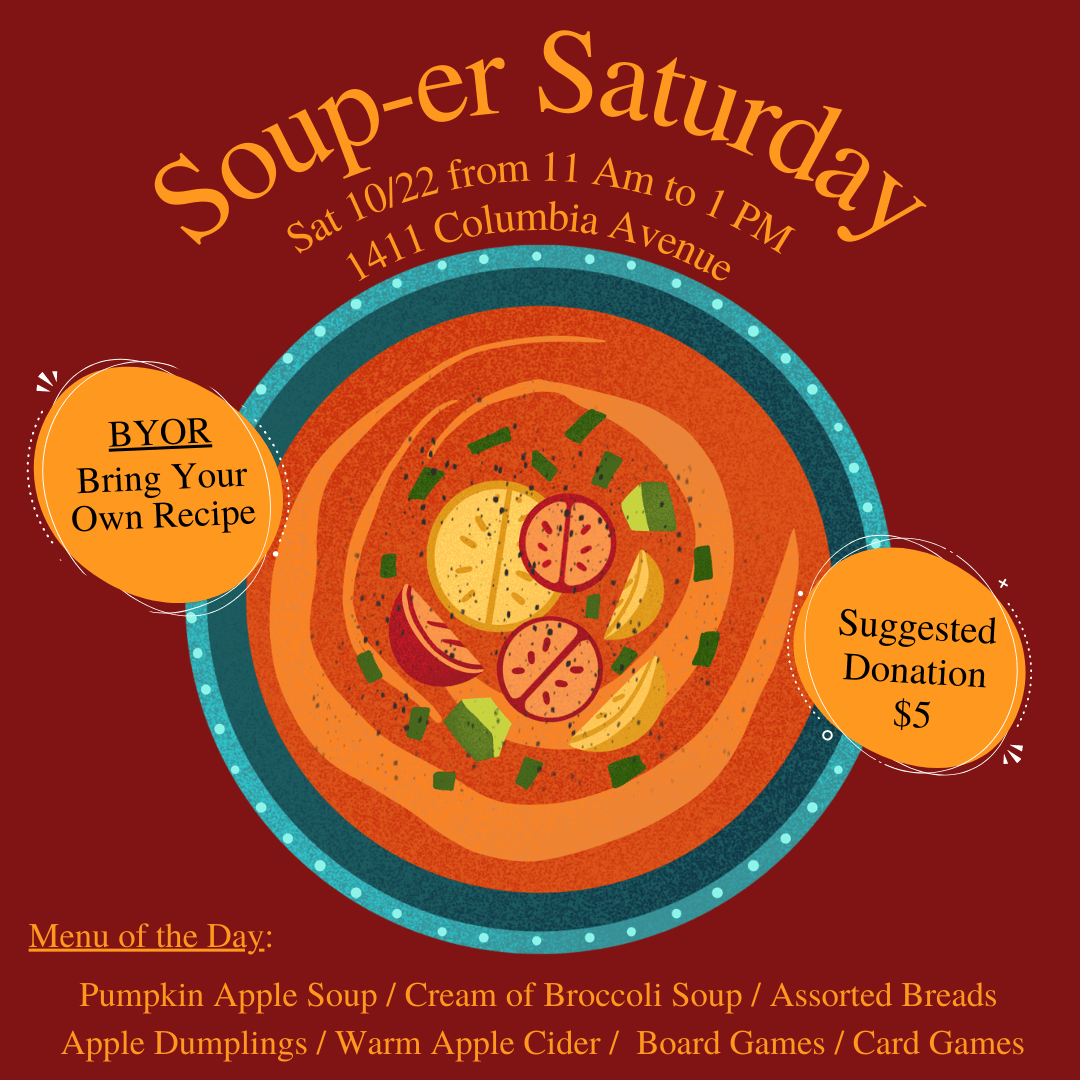 Lately, we have been reflecting on the past year and the years prior because we are on the heels of celebrating our one-year anniversary in our new facility! We are reminded of the good times we had playing cards and drinking coffee together at our previous facility, on Manheim Pike, just as the kitchen would prepare to hand out meals for delivery.
We'd like to do something similar in our new space! So, we are introducing "Soup-er Saturdays". Come as you are. Drop in anytime between 11 AM and 1 PM on Saturday 10/22. No need to RSVP. We will have card games, board games, giant Jenga, and mini bowling set up. Of course, we'll be serving soup! We're "foodies" here at Meals on Wheels. So, if you feel so inclined, bring a recipe to share with the group. Maybe it's a recipe that we can use for a future Soup-er Saturday?! Who knows!
We're looking for ways to further engage the Meals on Wheels community. We'd like to see Soup-er Saturdays become a recurring opportunity to bring everyone together! If you have ideas of what would make these a meaningful experience for you, we'd be curious to hear. Hope to see you here!
Date
Saturday 10/22
Time
11 AM to 1 PM
Location
1411 Columbia Avenue, Lancaster, PA 17603
BYOR
Bring Your Own Recipe!
Menu of the Day
Pumpkin Apple Soup
Cream of Broccoli Soup
Assorted Breads
Apple Dumplings
Warm Apple Cider
With any comments, questions or suggestions, please reach out: info@LancasterMOW.org or 717-392-4842