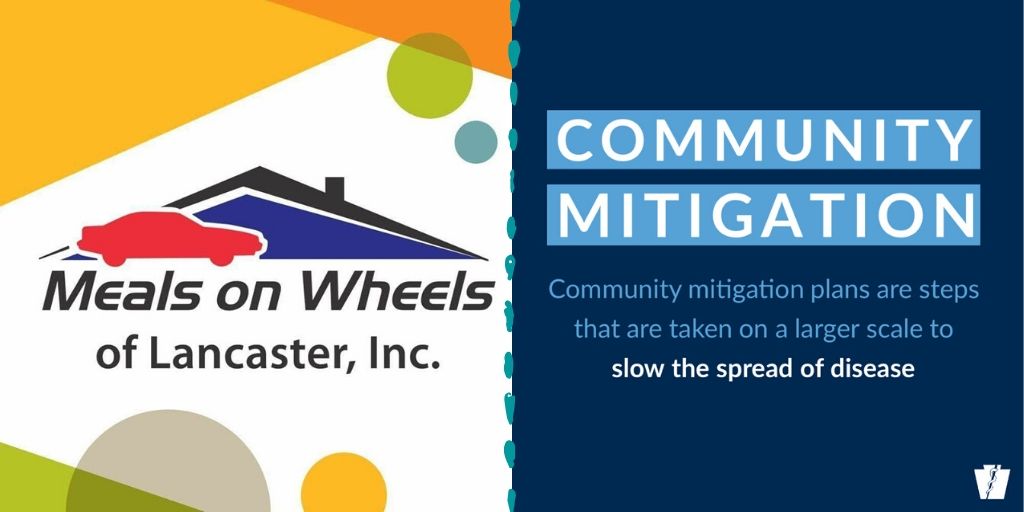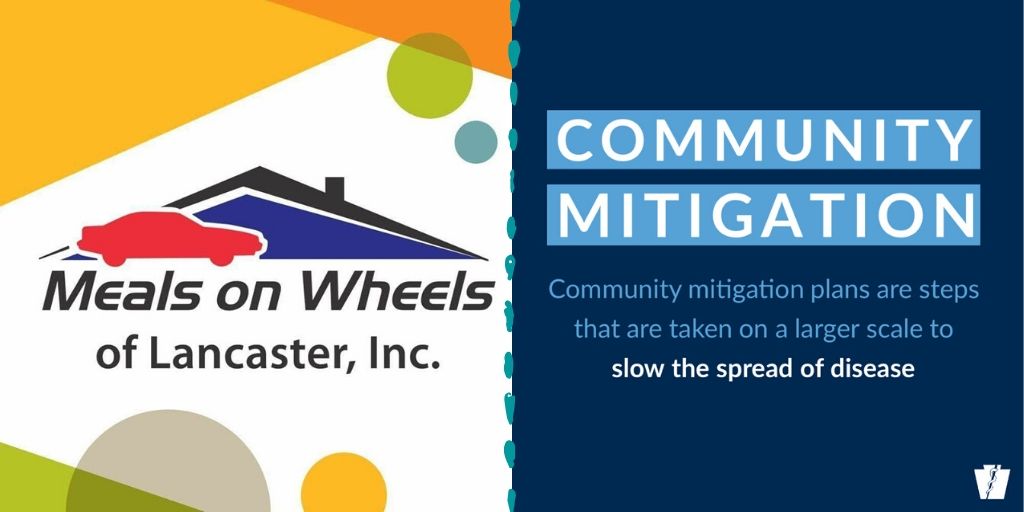 As we are further immersed in this ever-evolving situation due to the spread of Coronavirus, Meals on Wheels of Lancaster is doing everything we can to continue the services that we currently offer. It is our mission to alleviate the challenges associated with aging and disabilities by providing home-delivered meals. We serve clients who are especially vulnerable to this disease. However, we are as concerned about the well being of our volunteers. There is a lot of pressure, anxiety and overwhelm brought on by the nation's most recent health crisis. We want to share with you what we are doing to remain calm, prepared and optimistic. It is so important to us that we provide resources to help you stay prepared in your homes and to notify you of the steps we are taking to secure the health and safety of clients and volunteers alike.
At this time, we do not anticipate any disruptions to our services unless absolutely necessary. We recognize that these unfortunate circumstances are ever-changing. We are actively monitoring the situation by keeping up-to-date on the Centers for Disease Control and Prevention's (CDC) reports and guidelines. We are encouraging our clients, volunteers and staff to increase sanitation practices by frequently washing hands, avoiding physical contact and relying on coolers or insulated bags to receive/retrieve home-delivered meals.
In order to cushion the increase in costs associated with these practices, we are actively soliciting for donations. This is an excellent way to support our program if you are unable to volunteer at this time. To make an donation online today, please click here. You can also visit our Amazon Wish List to make an in-kind donation that will help us keep our doors open. Please make all checks payable to Meals on Wheels Inc. All cash/checks can be mailed/delivered to our address:
1085 B Manheim Pike
Lancaster, PA 17601
We also anticipate fluctuations in our client and volunteer base as a result of the spread of COVID-19. We ask that, if you are healthy & able, to offer your time & skills to support us in kitchen or delivery.
To volunteer click here.
To become a client click here.
We offer more detailed information about our response to COVID-19 on our landing page:
www.mealsonwheelsoflancaster.org/covid-19
Last but certainly not least, we want to extend a generous thank you to the community for their ongoing support of our organization during this difficult time. Every moment is an opportunity to have a positive impact on the lives of others. This moment, in particular, is another such opportunity. Thank you.