About Us
Meals on Wheels of Lancaster, Inc. is a non-profit corporation,incorporated under the laws of the Commonwealth of Pennsylvania. Meals on Wheels is a nonsectarian organization offering ready-to-eat meals to persons with physical or mental handicaps, the elderly living alone or those who have limitations during convalescence from illness or injury. Meals on Wheels of Lancaster, Inc. has been serving the community since 1967. The organization is managed by a board of directors chosen from the community and who are committed to the work of Meals on Wheels. The day to day business of the organization is managed by an Executive Director who reports to and takes direction from the board. Ready to eat meals are prepared in-house in our professional kitchen by a paid staff and volunteers. Meals are delivered Monday through Friday including holidays. Each client receives one hot and one cold meal each day.
Organization history
Meals on Wheels of Lancaster, Inc. was founded in 1967 with 7 clients and 25 volunteers. The organization has grown to 250 volunteers and 9 paid staff members who serve approximately 350 clients in the Lancaster, Leola, New Holland, Parkesburg, Gap, Terre Hill, Atglen, and Christiana areas. In 2016, our organization prepared and delivered meals over 71,000 meals in Lancaster and Chester counties.
Our Staff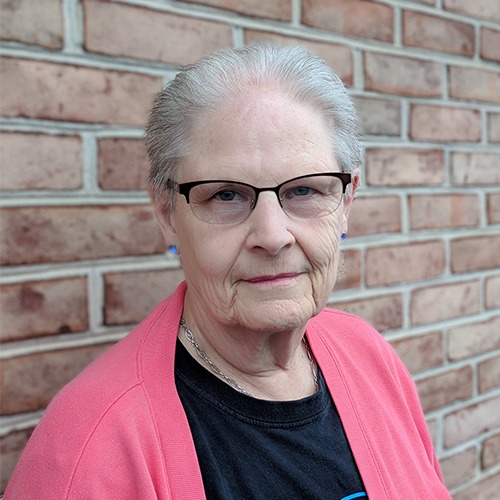 Jean Buch
Bookkeeper
Jean Buch is the Bookkeeper at Meals on Wheels of Lancaster. Her involvement with MOW Lancaster began in the late 70's when she started volunteering. She was later hired into a staff position but continues to run routes and pack bags as a volunteer to this day. Jean attended the Lancaster General Hospital School of Nursing and earned her RN, going on to serve as a 1st Lieutenant in the USAF. Following that, she went to Elizabethtown College for a BSN and was an OR instructor for professional nursing students at LGH. She was also a school bus driver for 18 years and employs the knowledge from that position often as our resident route sheet expert. Jean has been married for 47 years with 2 children and 2 grandchildren and enjoys family camping trips, a tradition in her family going back for 23 years. She has traveled to 49 of the 50 states, 7 European countries, the Caribbean, and Vancouver, the Canadian Rockies, and Nova Scotia.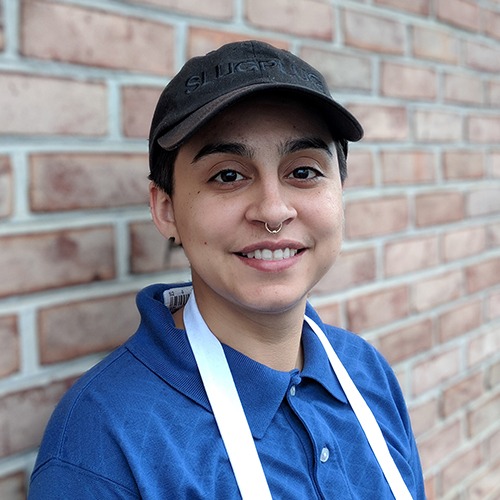 Ashlee Cevallos
Production Assistant
Ashlee Cevallos is the Production Assistant at Meals on Wheels. She was born in Queens and grew up in South Florida. She moved to Lancaster in 2012 to be close to family and started working at MOW after volunteering in the kitchen in 2017. She enjoys listening to music and hanging out with family, especially her niece, nephew, and little sister.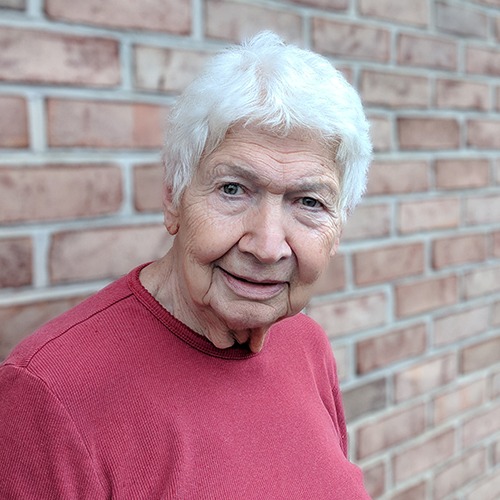 Ann Costarella
Kitchen Assistant
Ann Costarella is the Kitchen Assistant at Meals on Wheels of Lancaster. She has worked for the organization for 12 years.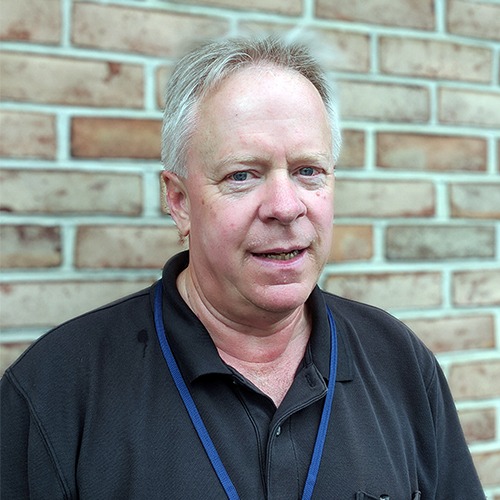 Mike Frailey
Driver
Mike Frailey is the driver for Meals on Wheels of Lancaster. He has worked for the organization for 12 years.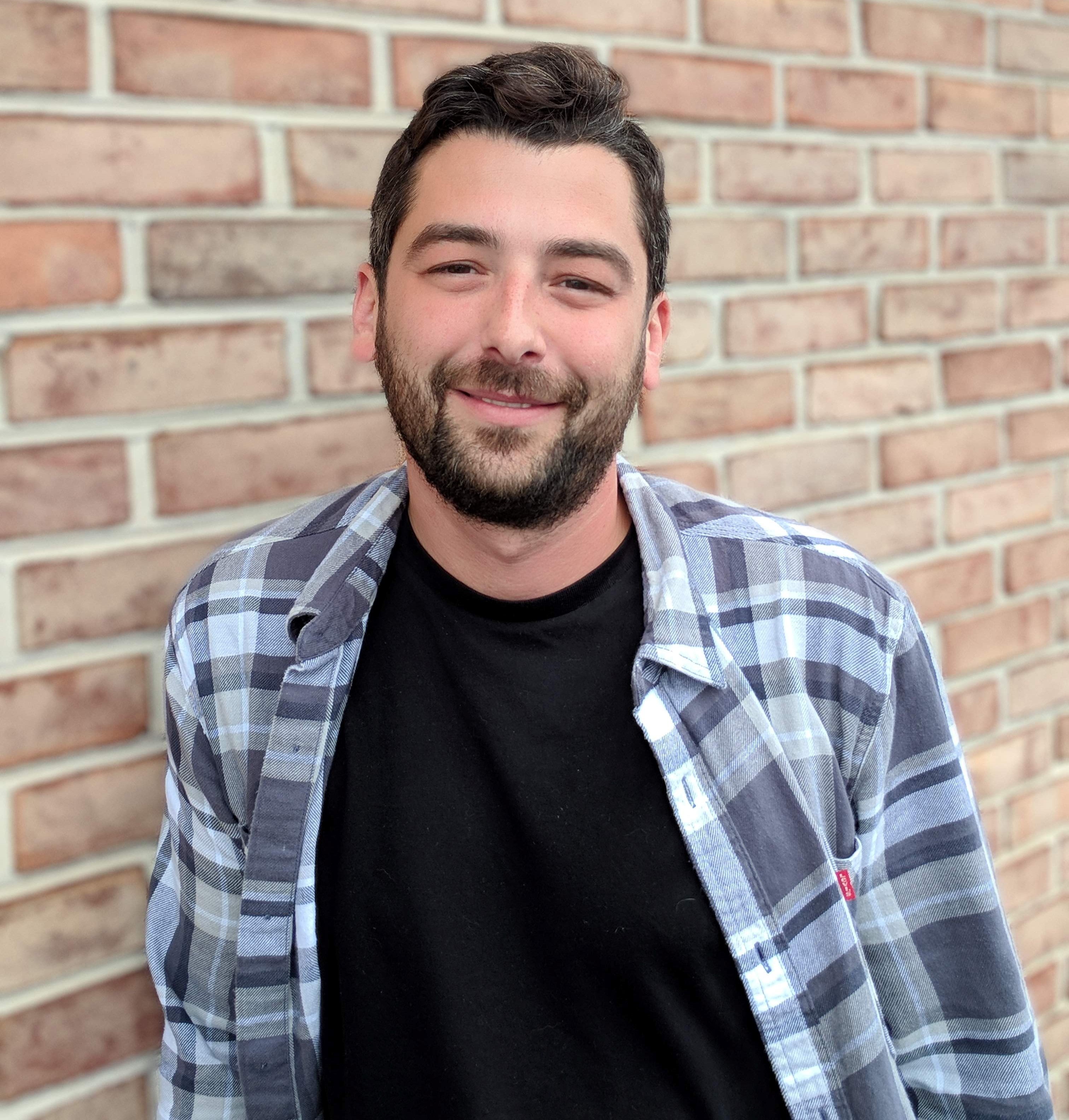 Jarrod Micale
Volunteer & Marketing Coordinator
Jarrod Micale is a transplant from West Reading, PA and enjoys living here in Lancaster County. Jarrod likes dogs and having fun. Jarrod joined the MOW team with the common goal of serving not only our clients but the entire MOW community of volunteers.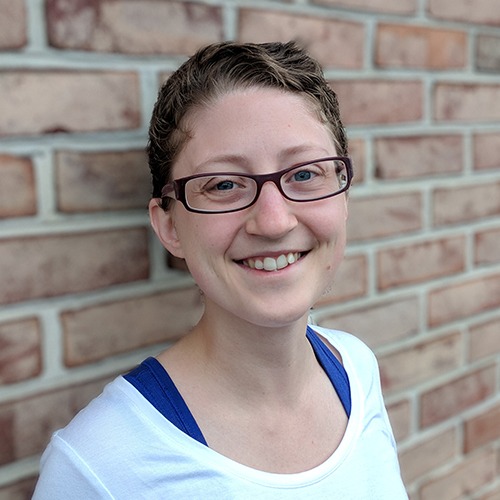 Feleen Nancarvis
Director of Operations
Feleen Nancarvis is the Director of Operations here at Meals on Wheels of Lancaster. Her position kicked off after an 18 month long internship through a service-oriented program, The Shalom Project. Feleen grew up in Lititz, PA and is excited to embrace this career opportunity in the community she calls home. She adores her three year old pet ferret, named Micah who loves to dig up the garden plants (despite Feleen's efforts to make the garden grow).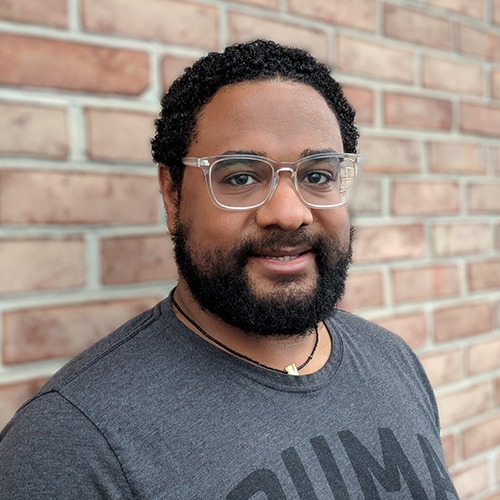 Kevin M. Ressler, M.Div.
Executive Director
Kevin M. Ressler, M.Div., serves as Executive Director of Meals on Wheels of Lancaster. He is a co-founder of the Doplic Project, Lancaster Action Now Coalition, and Black Lives Matter 717. Kevin is a frequent public speaker at justice rallies and corporate events focused on social responsibility, and an ecumenical guest preacher across the faith continuum.
He recently ran for Mayor of Lancaster City and serves on a variety of non-profit boards focused on economic development, social equity, and the Mennonite community, including the boards of ASSETS Lancaster, Friends of Mennonite Theological College of East Africa, Conestoga Valley Education Foundation, Atlantic Coast Conference of Mennonite Church USA, and the Everence Federal Credit Union.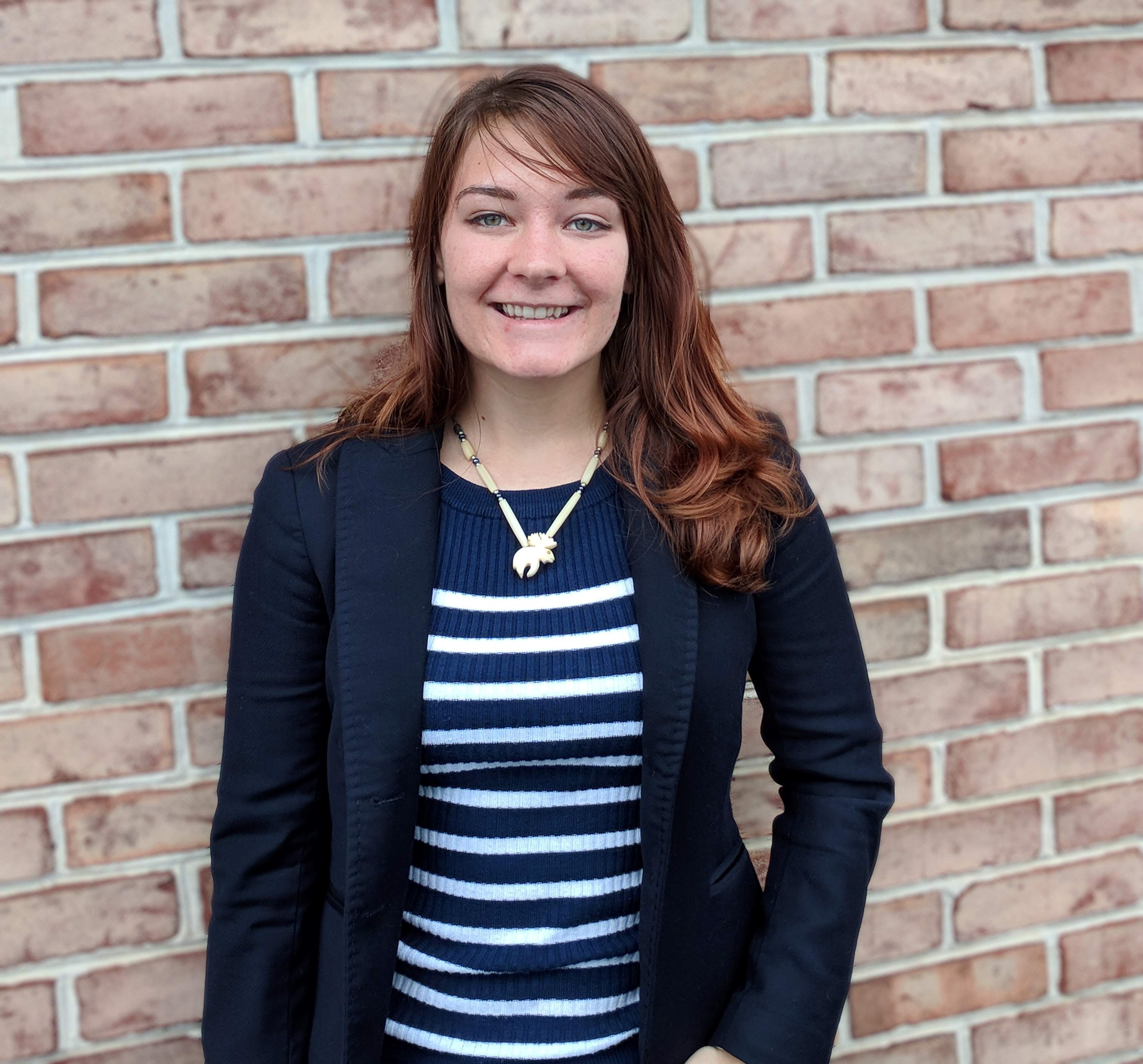 Hayley Schick
Community Development & Outreach Coordinator
Hayley Schick is the Community Development & Outreach Coordinator at Meals on Wheels of Lancaster. She grew up in Maryland and recently moved to Lancaster to work through a service-oriented program, The Shalom project. Hayley recently graduated from Eastern University, earning a B.A in Sociology. In her free time, she enjoys reading, gardening, and painting.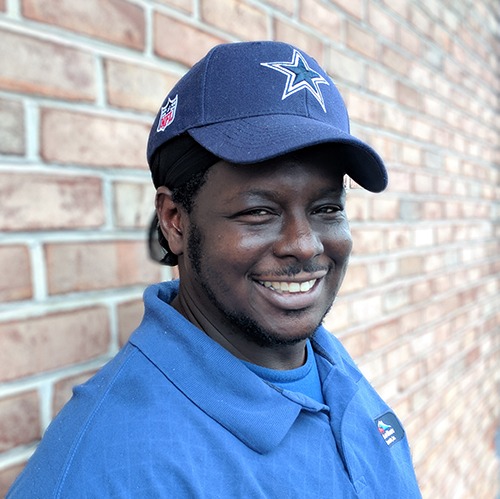 Nate Truitt
Kitchen Manager
Nate Truitt is the Kitchen Manager at Meals on Wheels of Lancaster. He was born and raised in Camden, NJ and moved to Lancaster several years ago to be closer to family. Following a brief stint in accounting, he moved to Atlanta for 3.5 years where he attended culinary school at the Art Institute of Atlanta.
He has myriad experience as line cook, chef, and sous-chef with establishments such as Waffle House, Ruby Tuesday's and Franklin and Marshall College. Nate started working at MOW Lancaster in 2015 and became Kitchen Manager in 2016. He loves making people happy by cooking for them and lives by his grandmother's advice to stay young by having a good laugh every single day.
Board of Directors
Betty Albin
My name is Betty Albin. I have been packing Hempfield MOW since shortly after they began. For the past twenty years I have also been delivering meals. God tells us to serve and this is one way in which I can serve my community and enjoy what I am doing.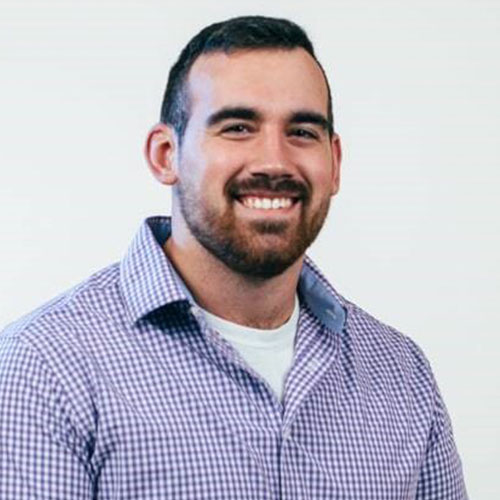 Brad Erb
Brad was born in Lancaster, Pennsylvania and graduated from Lancaster Bible College with a degree in Business Administration and Biblical Studies. Currently, he serves as a part of the DEVELUP Staff at LCBC Church (Lives Changed By Christ), a two-year leadership development program.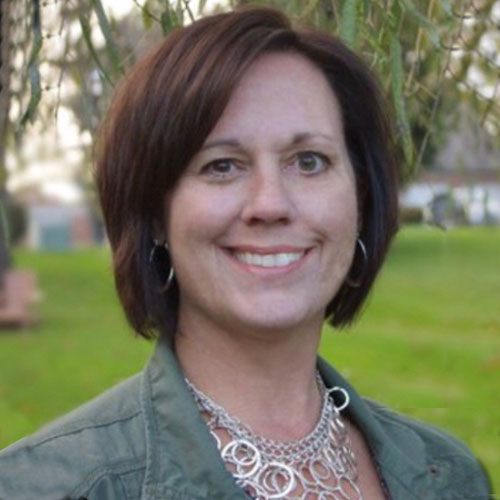 Deb Erb
Deb Erb loves to serve with organizations that focus on valuing and serving others, and that's what she loves about Meals on Wheels of Lancaster! Deb currently serves as External Committee Chair, overseeing the planning and carrying out of events that help fund and increase awareness of the Meals on Wheels program locally. She founded and serves as President of Simply Events Inc., an event planning company based in Lititz, PA. She leads her team to serve all clients with the desire to hold memorable and stress-free events, for corporations, non-profits, weddings and all types of social events. Deb's most important vocation has been raising her four amazing children, all now young adults and she feels extremely blessed to be married to her best friend, Steve Erb for the past 25 years. She enjoys serving at her church, LCBC by mentoring both students and adults. Deb's also very excited to become a grandparent for the first time later this year!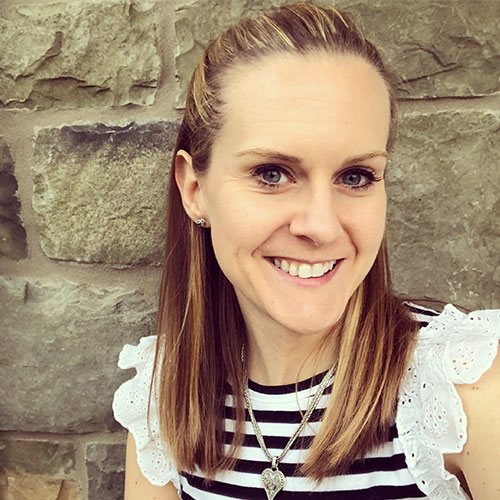 Nikki Fanus
My name is Nikki Fanus and I am the current Board President for Meals on Wheels of Lancaster. I am a wife and mom of two amazing little girls and reside in Leola, PA. I joined the board in 2014 looking for the opportunity to serve the local community and knowing the importance of Meals of Wheels because my Grandma was a recipient for many years. Fast forward to now and I am in awe of how much this organization has grown and am so proud of the staff and volunteers who have made it possible.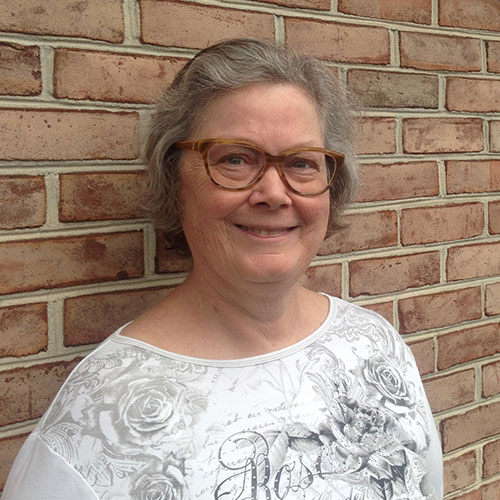 Joyce Hibshman
Joyce Hibshman is a retired third grade teacher who taught in Hempfield and Penn Manor School Districts for 30 years. She started delivering nutritious MOW of Lancaster meals in 2006 to her clients and enjoys checking to make sure they are safe or in need of anything. As president of the former Hempfield Area Meals on Wheels, she facilitated the merger of Hempfield Area Meals on Wheels with Meals on Wheels of Lancaster. She has been a board member since 2014, serving as Vice President for one year and a member of the internal committee.
Katrina Zimmerman
Meals on Wheels was a huge help to my grandma when she was sick with cancer in providing meals to her and my grandpa when she could no longer cook. I saw this organization doing amazing things in Lancaster County and I really wanted to be a part of it. Being born and raised here with a passion for good food and the population meals on wheels serves, I found it was the perfect match for me to give back. I started volunteering with my husband 2 years ago and loved the organization so much; I was honored to be asked to join the Board. I really look forward to the future of Meals on Wheels. It truly is doing BIG things.
Contact Us
We love hearing from you! There are no questions that are too big or too small. Fill out the form below and we will be in touch soon.
Quick Contact
Hours:

Our operation hours is

Mon-Fri: 8:00am - 1:00 pm
Service Area Map
We have grown exponentially over the years! We have merged with multiple Meals on Wheels programs over the years and we aspire to continue our growth. Take a look at this map to see which areas we service in Lancaster County. We deliver to the zip codes shaded in blue. All areas are approximate. Contact us for more information about the services we provide!