About Us
Meals on Wheels of Lancaster, Inc. is a non-profit corporation,incorporated under the laws of the Commonwealth of Pennsylvania. Meals on Wheels is a nonsectarian organization offering ready-to-eat meals to persons with physical or mental handicaps, the elderly living alone or those who have limitations during convalescence from illness or injury. Meals on Wheels of Lancaster, Inc. has been serving the community since 1967. The organization is managed by a board of directors chosen from the community and who are committed to the work of Meals on Wheels. The day to day business of the organization is managed by an Executive Director who reports to and takes direction from the board. Ready to eat meals are prepared in-house in our professional kitchen by a paid staff and volunteers. Meals are delivered Monday through Friday including holidays. Each client receives one hot and one cold meal each day.
Organization history
Meals on Wheels of Lancaster, Inc. was founded in 1967 with 7 clients and 25 volunteers. The organization has grown to 250 volunteers and 9 paid staff members who serve approximately 350 clients in the Lancaster, Leola, New Holland, Parkesburg, Gap, Terre Hill, Atglen, and Christiana areas. In 2016, our organization prepared and delivered meals over 71,000 meals in Lancaster and Chester counties.
Our Staff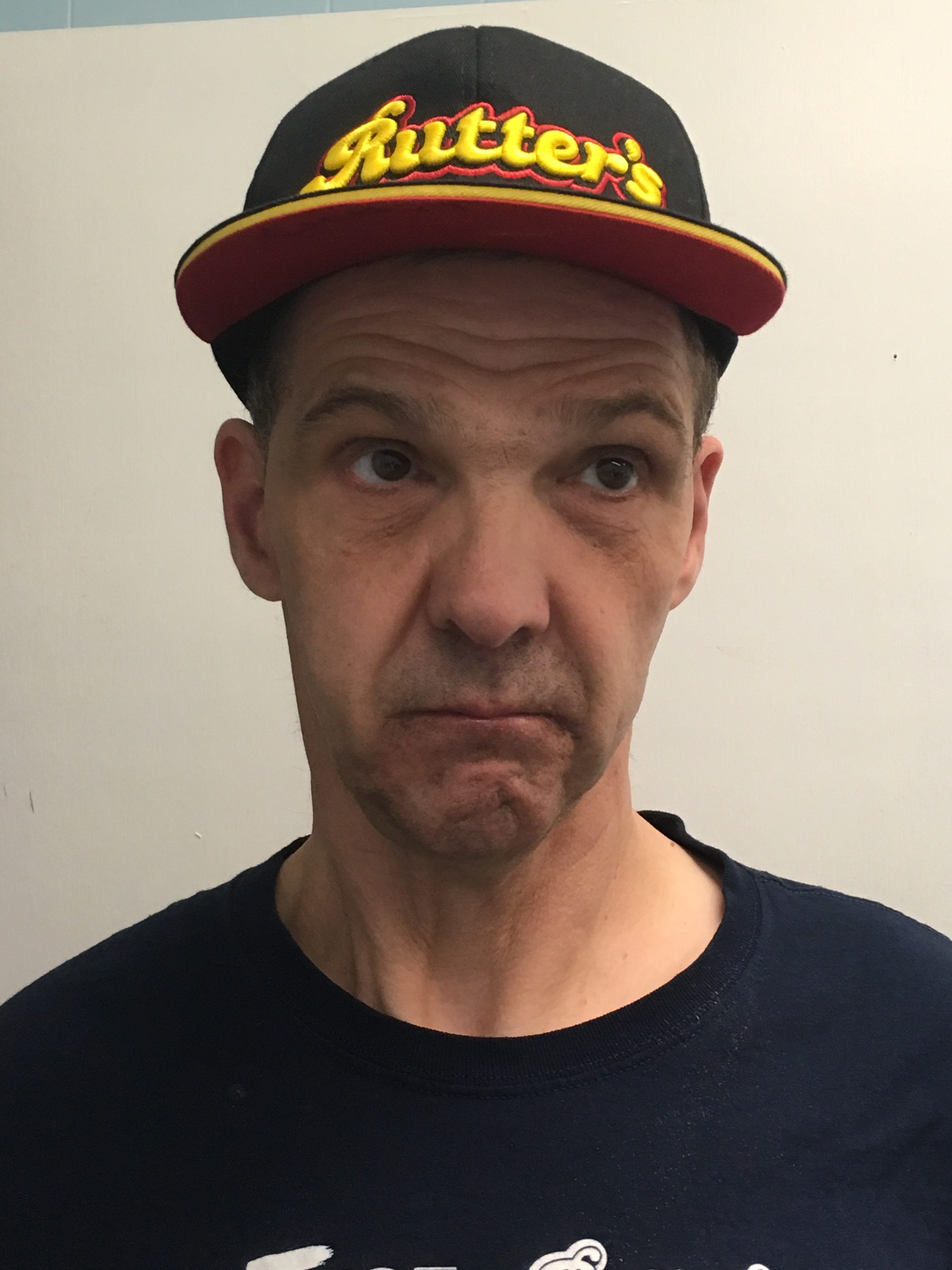 Tim Duvall
Dishwasher
Tim Duvall started at Meals on Wheels as a volunteer who delivered routes on a weekly basis. He has since held paid positions as a dishwasher at various restaurants in the Lancaster area. In 2019, Tim approached Meals on Wheels with the hope of working only a few hours per week. Within moments, he proved that he is the most efficient and effective dishwasher that you will ever meet. He can clean the kitchen in half the time it would take four staff to do it! We are grateful to have him as a member of our team.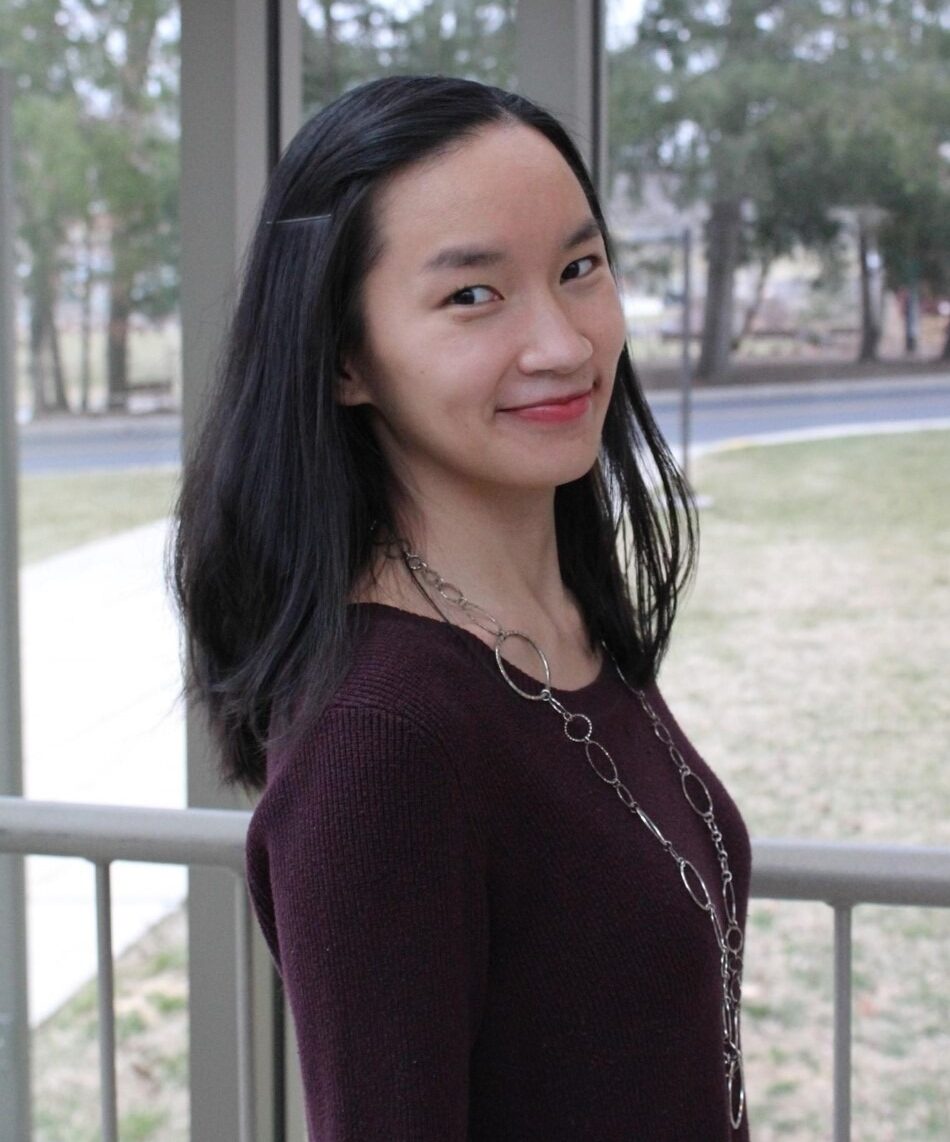 Joy Hammond
Bookkeeper & Outreach Coordinator
Joy Hammond is an adoptee from China and grew up in Wallkill, NY until entering Messiah University in Mechanicsburg, PA. She is a recent graduate of 2021 with a Bachelor of Social Work and Minor in Spanish. Joy is participating in the Shalom Project in Lancaster, PA which is a year long intentional living situation with five other participants interning at local nonprofits.
She is currently interning with Meals on Wheels in Lancaster doing administrative work, and the United Way of Lancaster to strengthen her macro skills in community outreach and grant research. Joy enjoys engaging in cultural immersion, reading, writing, arts & crafts and socializing about topics of interest with her favorite animal being a hedgehog.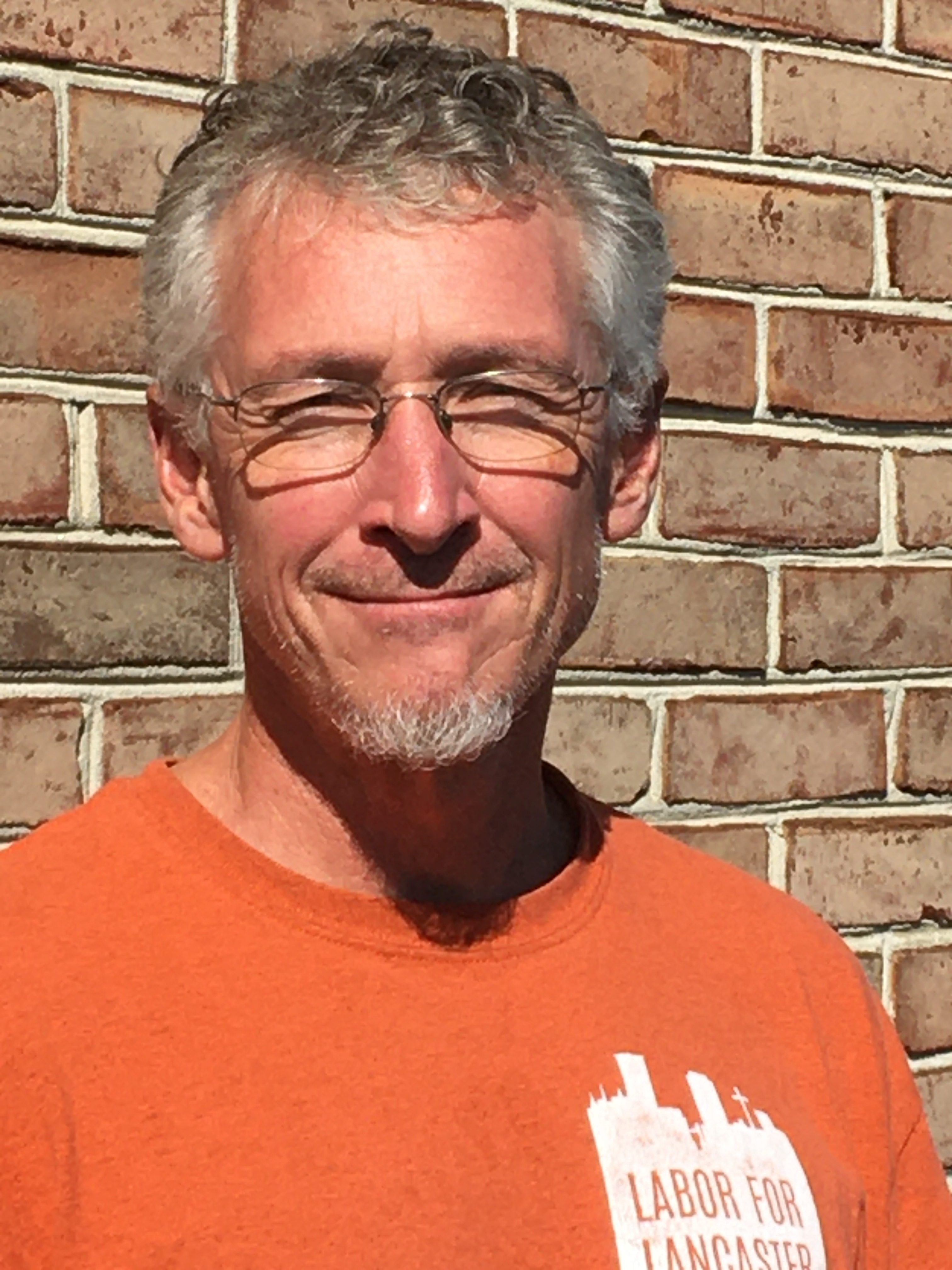 Doug Hopwood
Volunteer & Community Engagement
Doug Hopwood has joined Lancaster Meals on Wheels as Volunteer & Program Development Director. With over 15+ years of experience, Doug has extensive knowledge and interaction with Community Benefit/Non-profit organizations in Lancaster. He ran TLC/Veterans' Victory House for 14 years and recently had an interim role as Executive Director at KPETS. He sits on the board of several non-profits as well, including Mental Health America and The Lancaster County Project for the Needy.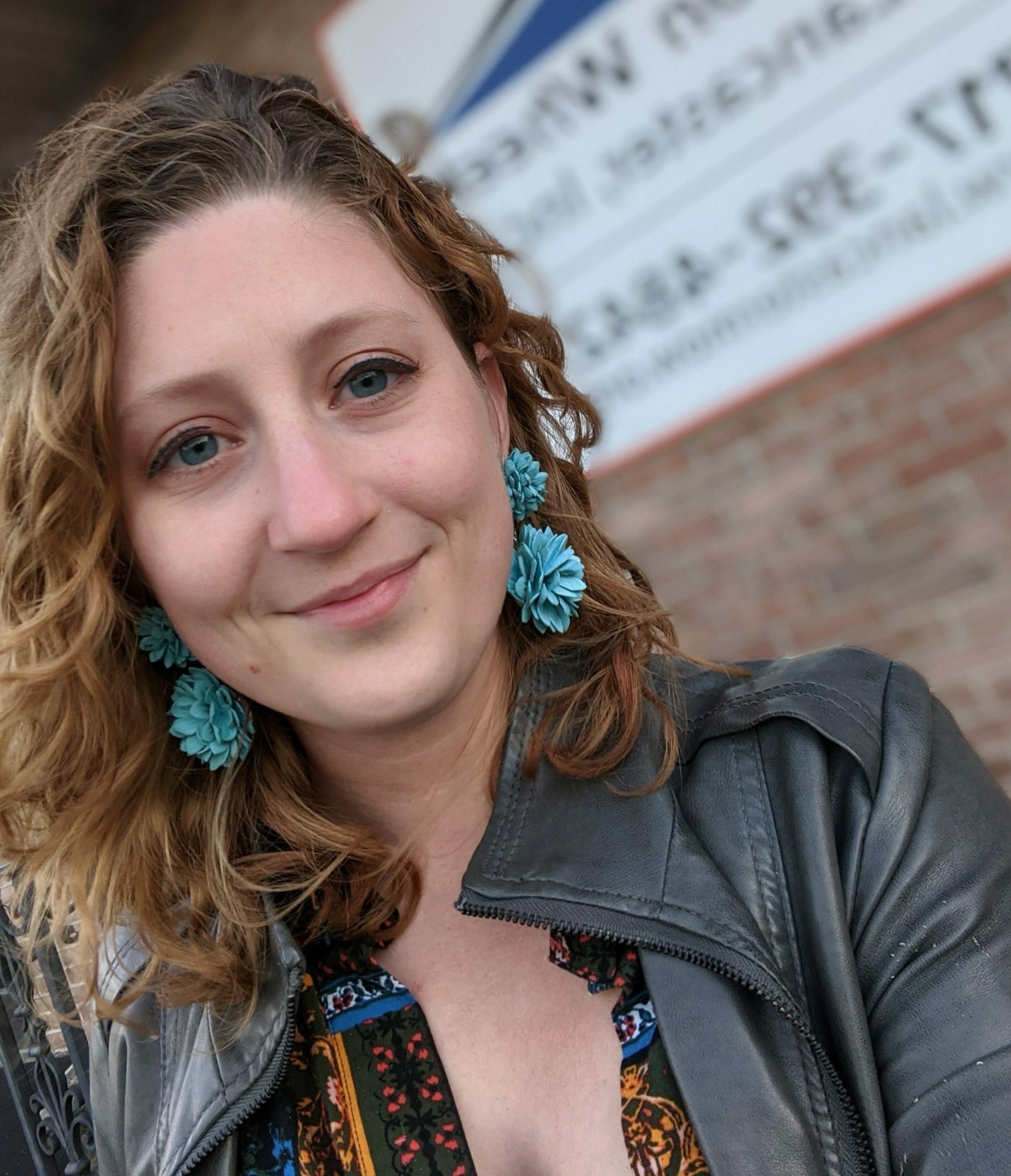 Feleen Nancarvis
Executive Director
Feleen Nancarvis is the Executive Director at Meals on Wheels of Lancaster. Her work here kicked off after an 18 month long internship through a service-oriented program, The Shalom Project and was later hired on as Director of Operations. Feleen grew up in Lititz, PA and is excited to embrace this career opportunity in the community she calls home. She adores her five year old pet ferret, named Micah who loves to dig up the garden plants (despite Feleen's efforts to make the garden grow).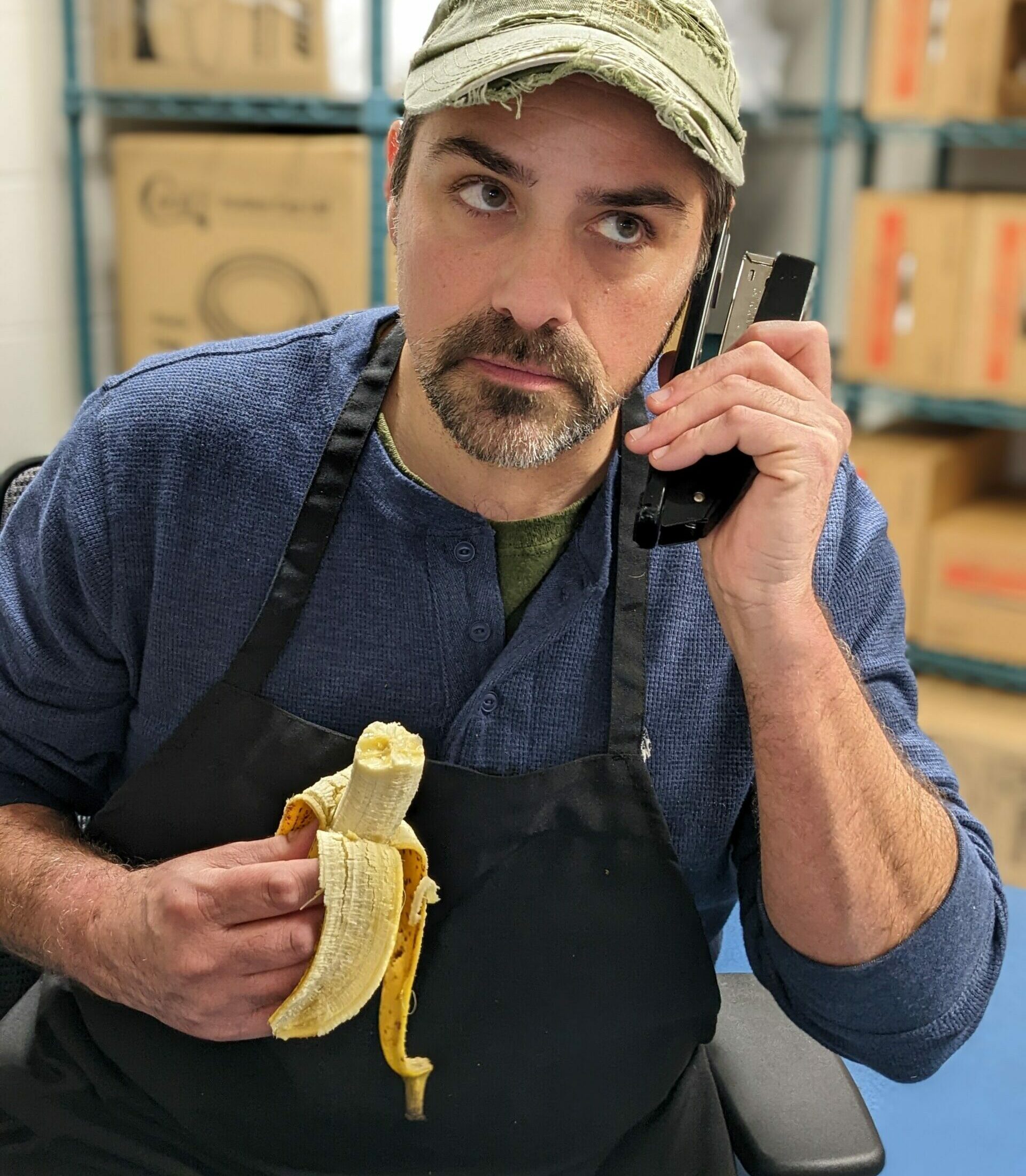 Brandon Pizzola
Assistant Kitchen Manager
Brandon began with Meals on Wheels as a volunteer and is proud and overjoyed to be a part of the team. Brandon was raised in Lancaster County, but moved to Philadelphia, NYC, and LA until July of 2021 when he returned to his roots in Lititz. Brandon is also an artist and operates two paint and sip companies on both coasts. He's excited to bring his passions for people, food, and service to Meals on Wheels.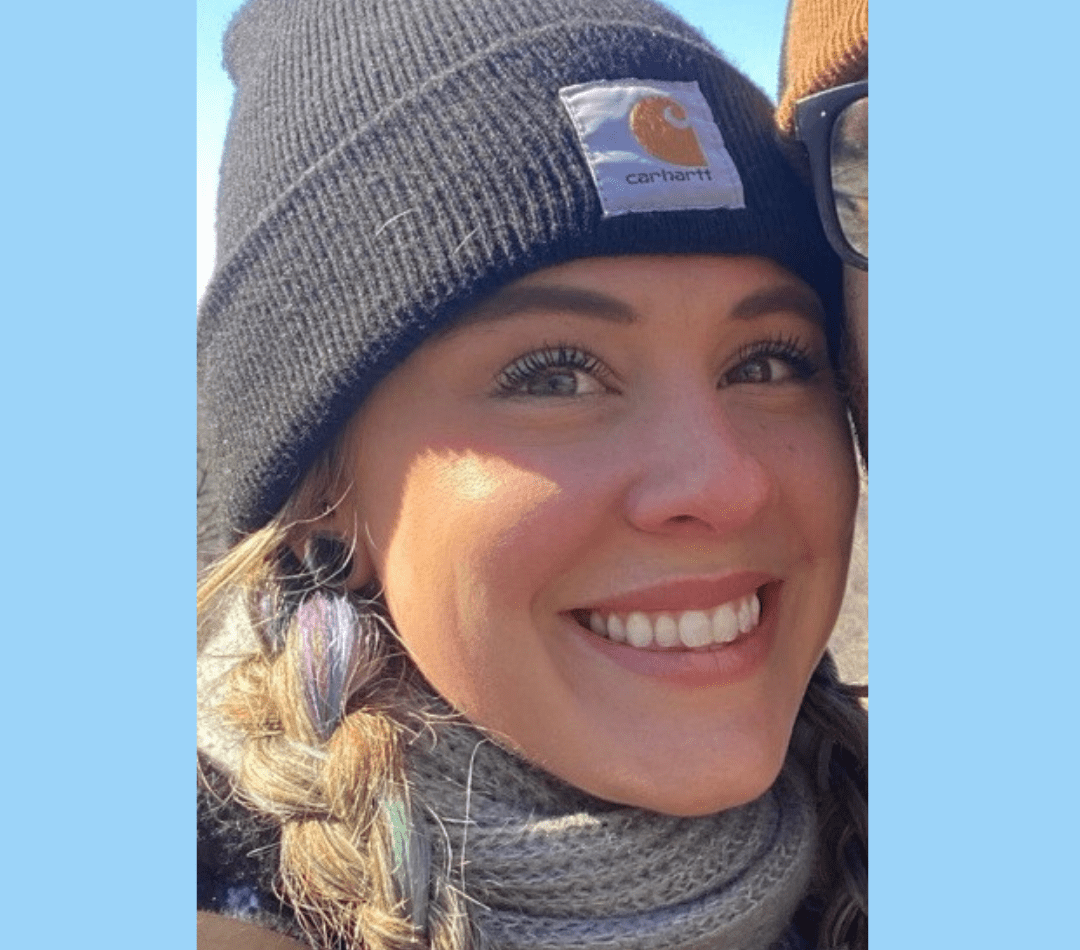 Adele Roeder
Driver
Originally from Elizabethtown with a bachelor's degree in Business Administration and Human Resource Management. She did everything from a bank manager to a personal fitness trainer to an H.R. Specialist. She, then, decided to get out of the banking world to pursue selling her artwork on social media and needed a part-time job to go with it. She wanted something that helped the community and Meals on Wheels is a perfect fit.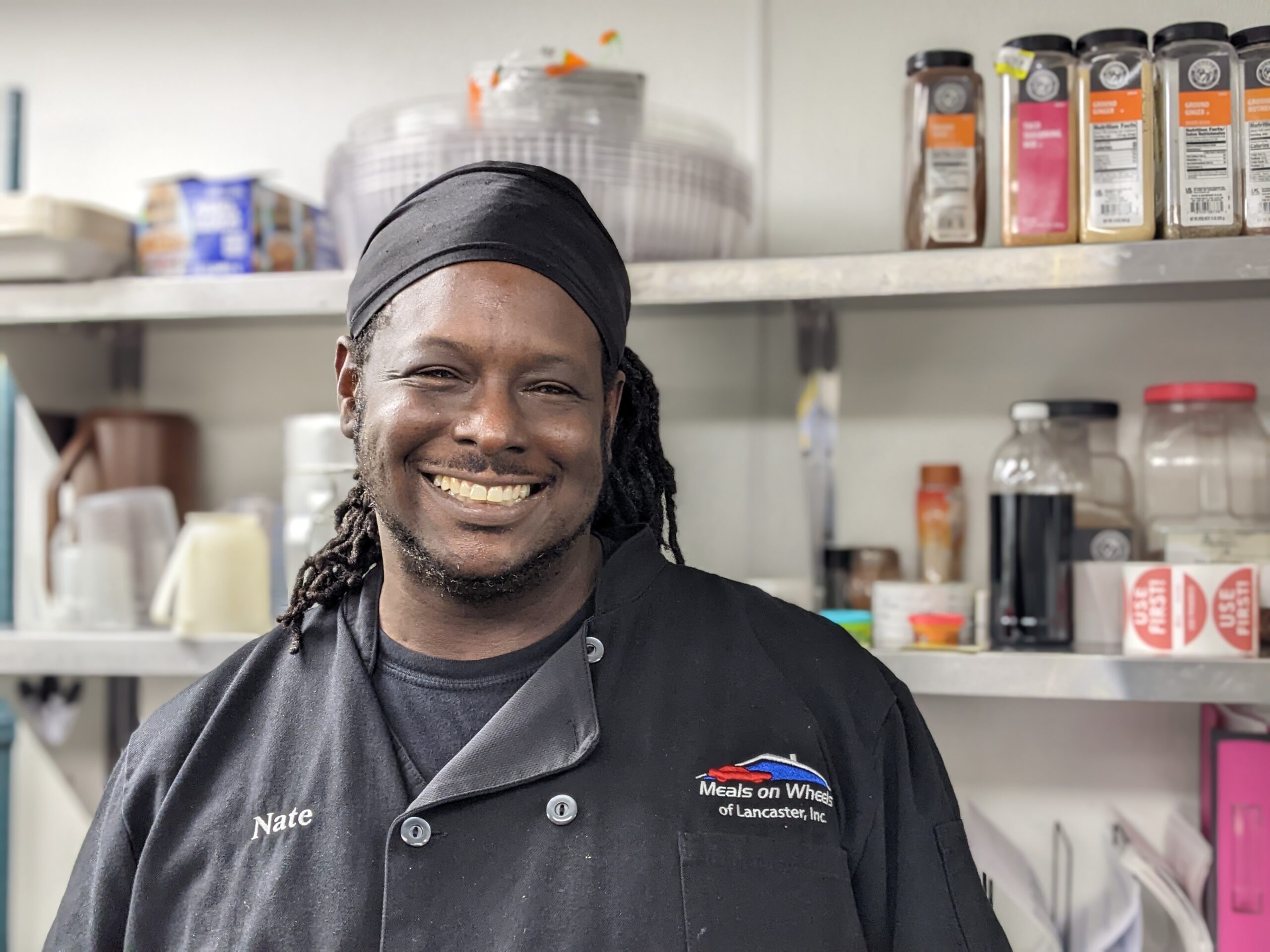 Nate Truitt
Kitchen Manager
I'm originally from New Jersey and I have a bachelor's degree in Culinary Arts from the Art Institute of Atlanta. This is my second time here at MOW I was the kitchen manager here back in 2016. I left in 2019 to become the kitchen manager at Mick's All American Pub in Lititz and now I'm back to do what I love which is cooking for the people who need it the most. Mow is where I belong, it's where my heart has always been even though I left for a brief period of time. I love what we do here.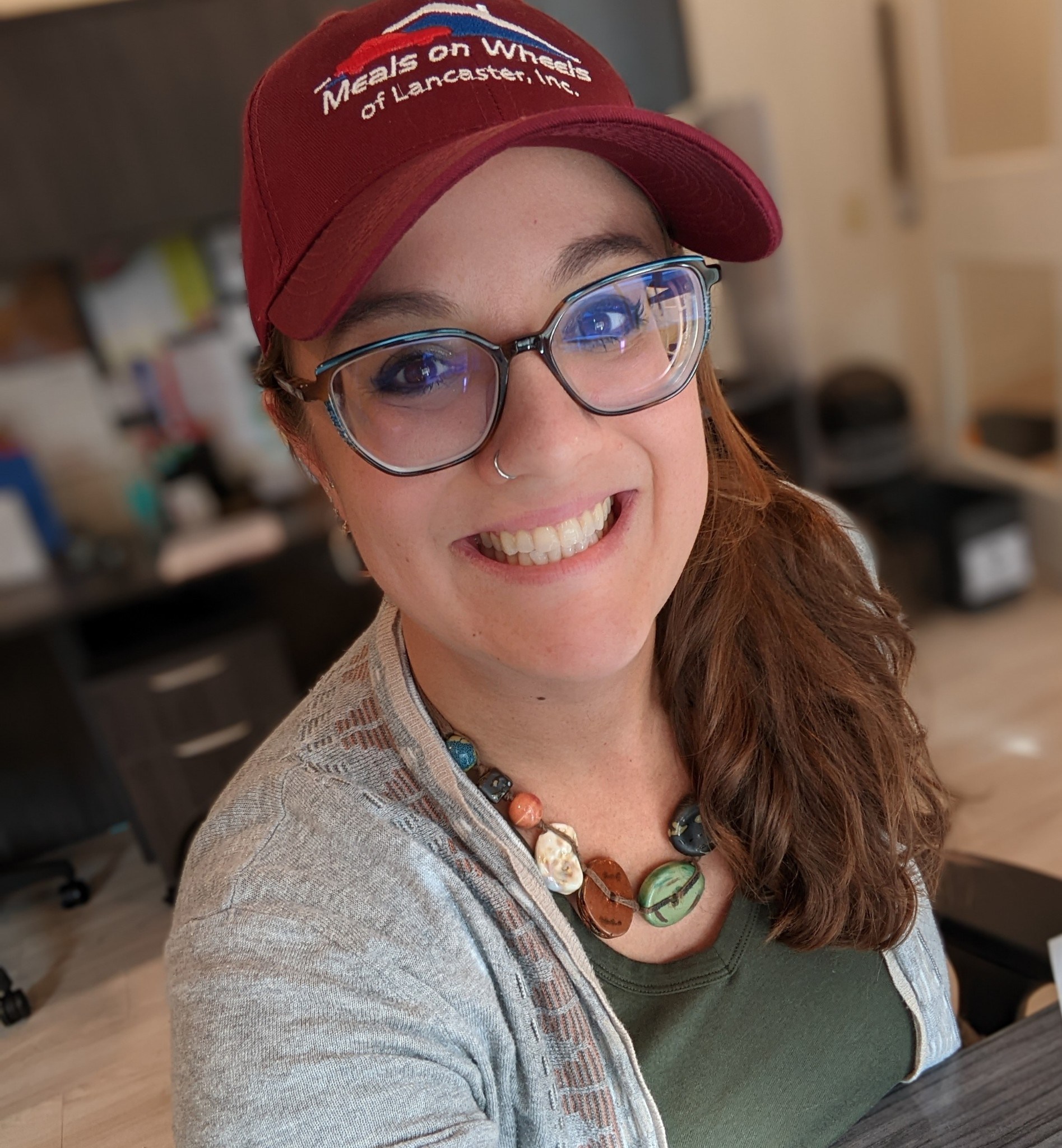 Lynsey Witmer
General Manager
Lynsey is a Lancaster local, born and raised; although she traveled a lot and has lived in a few interesting places throughout the world, she found her way back to Lancaster. Lynsey received a bachelor's degree from the New England Culinary Institue in hospitality and restaurant management and has more than 20 years of experience in the food/hospitality industry. She is passionate about food and people, and excited to have landed the opportunity to work at Meals on Wheels and bring some of that enthusiasm to the work we do here. Outside of work, Lynsey's son Joshua keeps her busy; they enjoy hiking, camping, art projects, and of course cooking!
Board of Directors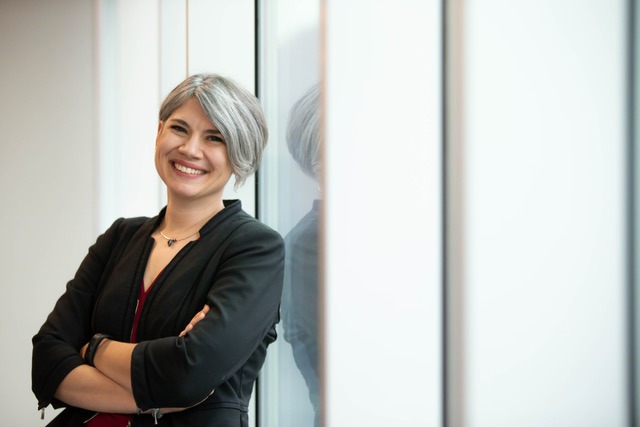 Esther Angell
Board President
Esther Angell is currently a Vice President at Cargas Systems. She's originally from Oklahoma but crossed the Red River spending over 10 years in the oil and gas industry in Houston. During that time, she worked in for both service and manufacturing companies in a variety of leadership roles. While in Houston Esther served on the Board of Directors for the Women's Energy Network and supported various mentoring and volunteer programs. She relocated to Lancaster, Pennsylvania continuing her work in manufacturing, but for non-energy industries. She currently leads a team in the technology space, leveraging her background in marketing, sales, product management, and business development. This broad experience enables Esther to find connections and commonalities across business and industry. It's also one of the reasons she's an active, member, mentor and speaker at Women in Energy, The Technology Council of Central PA, and Leadership Lancaster.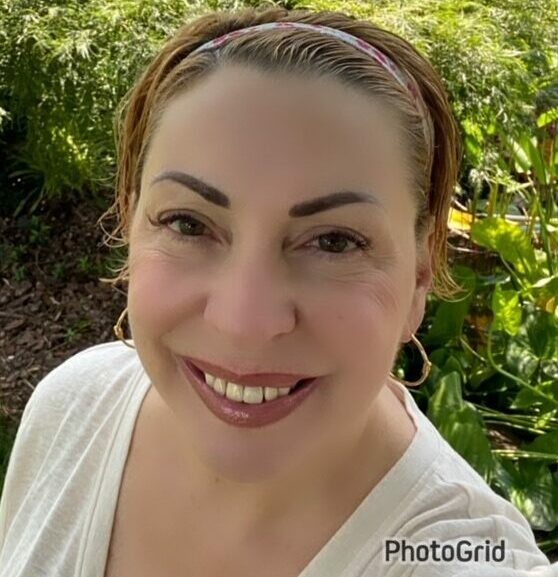 Elisa Benner
Board Member
Elisa is originally from New Jersey where she spent her early years moving up and down the coast of the state due to her father's employment. She and her husband, Mike, who met in college, have made Lititz their home for 16 years now.
Elisa holds a Master of Arts degree in Special Education and a Master of Arts degree in ESL. After 15 years of teaching English and Literature to students with special needs, she retired in 2014 from Lebanon School District. During her career, Elisa assumed many professional roles including serving as Treasurer for the Lebanon Education Association Union, Special Education Department Coordinator, and Lebanon Valley College student teacher mentor to name just a few.
In 2015 while searching for a volunteer opportunity, Elisa read an article about Meals on Wheels and met with the Volunteer Coordinator, who was actually retiring from her position. A day later, she was offered the position of Volunteer Manager! Elisa served Meals on Wheels in that capacity, as well as Director of Programs and Services briefly, for three years.
During that time, she created the organization's first Volunteer Handbook, created documentation to become a PA Waiver vendor, systematized and documented the volunteer scheduling process, served on the Board of Meals on Wheels of Pennsylvania, developed relationships with other non-profits and local businesses, created the Refugee Job Training program, formalized relationships with Intellectual Disabilities organizations, piloted and oversaw the development of The Social Call visitation program and the seasonal cleaning volunteer program, and communicated with hundreds of volunteers on a daily basis.
Elisa left her position from Meals on Wheels in September 2018 but is thrilled to be returning as a board member to support an organization that she is still quite passionate about. In her spare time, Elisa enjoys dog walking and pet sitting, traveling, watching movies, antiquing, and spending quality time with family and friends.
Nikelle Druck
Board Member
Nikelle is a Lancaster County native and graduate of Penn State University. She is an IT Professional for over 22 years' experience in various industries. Her journey includes experience consulting and managing projects that span the spectrum of IT services including: software system implementation, business intelligence, infrastructure consolidation, software development, process and systems improvement, security and business continuity. Working with clients in Non-Profits, Federal & State Government, K-12 Education, Gaming, Agriculture, and a large multi-site Church provides her with broad organizational experience. Nikelle has a passion for using data analysis to transform organizations by providing executives with data informed, actionable strategies to make informed business decisions.
She resides in Lititz with her husband (Harry), 18-year-old son (Fisher) and golden retriever (Tensley). She is the Director of Client Success at Trout CPA for that past 2 ½ years assisting clients to optimize their accounting systems and operations.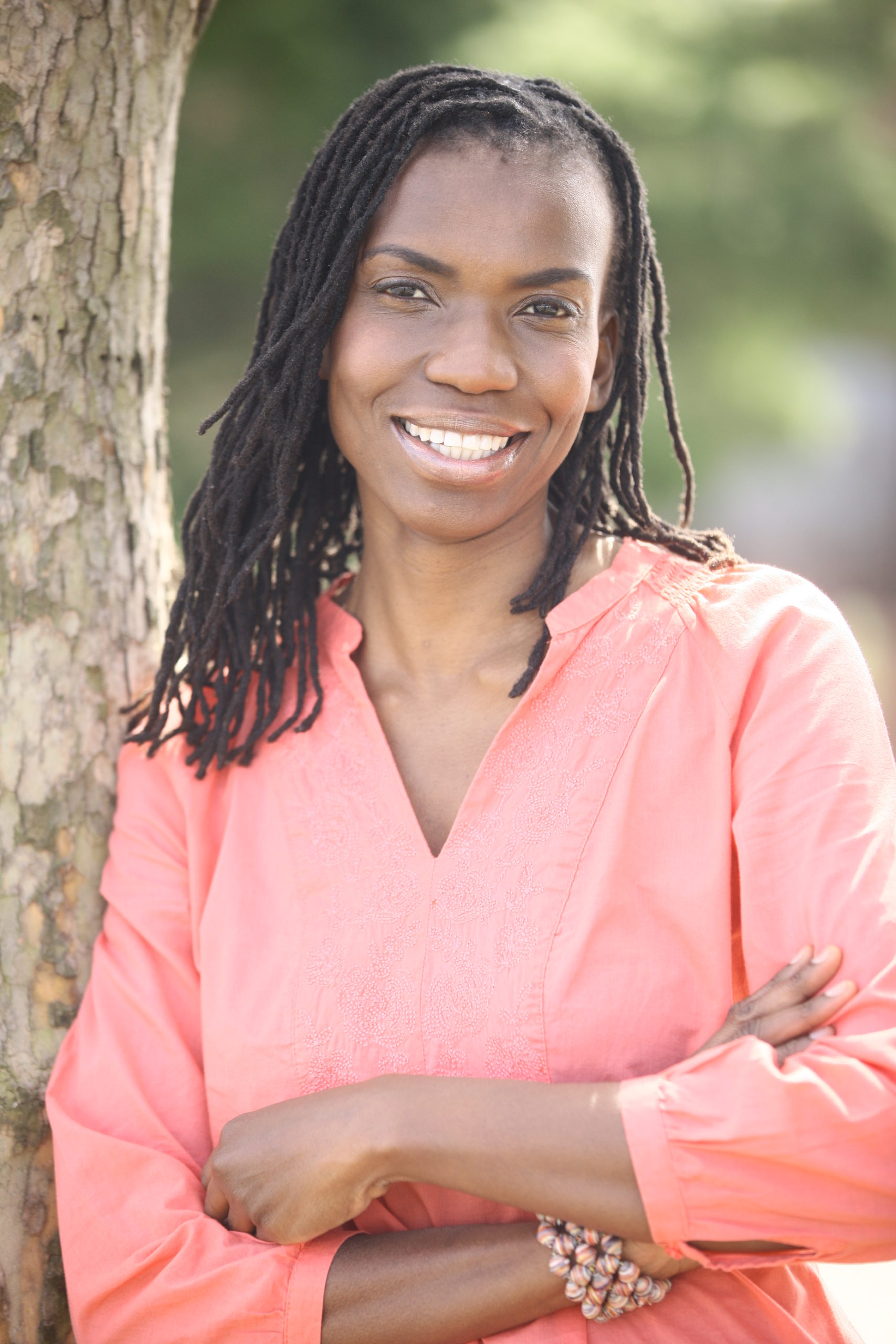 Dorothy Dulo
Board Member
Dorothy is the founder of Rafiki Africa, a community empowerment and economic development organization that serves in Kenya. She's also the co-owner of Rafiki Shoppe, a Social Enterprise that specializes in African Food and products sold in the USA.
She has over 15 years of Social Entrepreneurship experience and Non-profit leadership. She is committed to initiatives that serve the needs of children, girls and youths around the world and mentors several youths and girls. She's an advocate for the Church's role in justice and poverty alleviation.
Dorothy holds a degree in Business Administration with a focus in Social Enterprise and Social Impact Strategy. She volunteers her time advising and mentoring new business owners. She also holds degrees in Nursing and serves in different capacities as needed.
Dorothy grew up in Kenya and has traveled extensively. She is multilingual and is a certified medical Swahili translator. She enjoys travelling, cooking, athletics and meeting new people. She currently lives in Pennsylvania with her husband, Roger.
Julie Kennedy
Board Member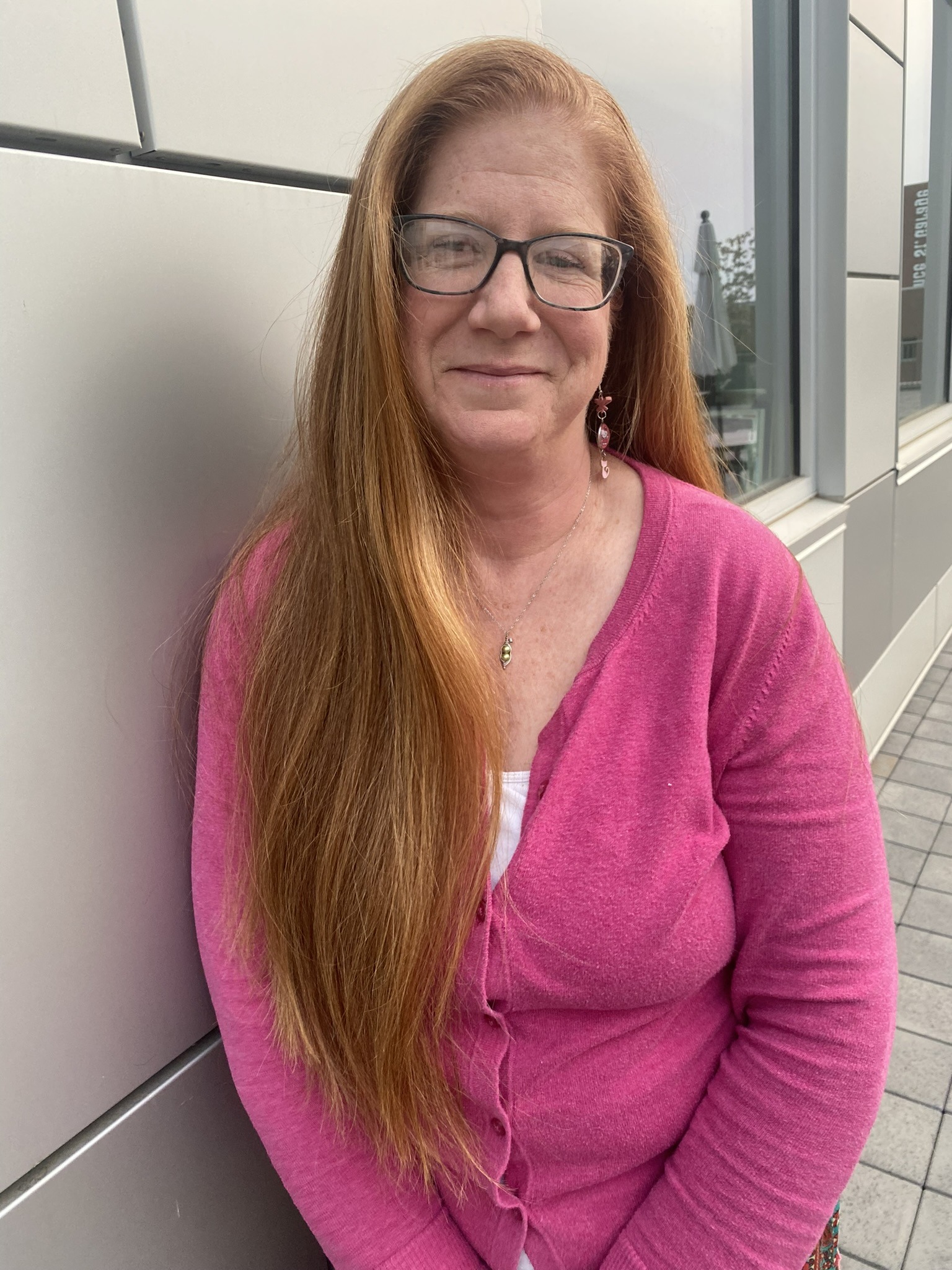 Sandra Mayers
Board Member
Sandra Mayers is currently the ERP Manager at Lancaster-Lebanon IU13.
She relocated to Lancaster, Pennsylvania in 1998 and has served in both staff and volunteer board roles in local community organizations including United Way of Lancaster County, Occupational Development Center, and the Unitarian Universalist Church of Lancaster.
Her degrees in English and Journalism brought her to Lancaster as the Director of Communications for the United Way of Lancaster County, but since then she has discovered her passion for technology and project management. She has served in management roles at several PA companies leading developer teams and implementing business software. Her personal passions include knitting, gardening and reading.
Sandra lives with her husband Tim in their empty nest in Conestoga, PA. Her children, Anna and Connor, are off at college getting ready to change the world.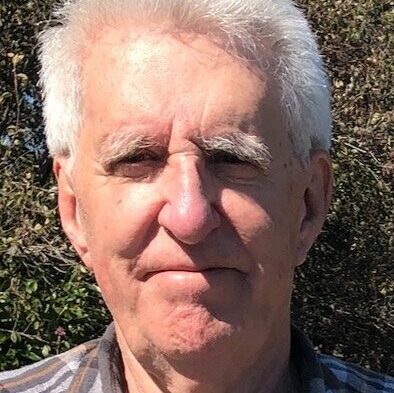 E.Y. Murphey
Board Member
Primary language Spanish of OK and KS English speakers, learned English (6 y.o in NY)
Dairy farmboy from Finger Lakes of New York
Mathematics Educator: Public School Grades 7-12 and Graduate Masters level (1967-2006)
B&B co-owner/operator in Lancaster Co. (Neffsville, restored E.J. Bowman House 1999-2012)
Member of Authentic B&B Owners: Updated its By-Laws and created multi-media marketing materials
Trad Irish music whistle player
Prefers voice contact (hot media) over email and text (cold media)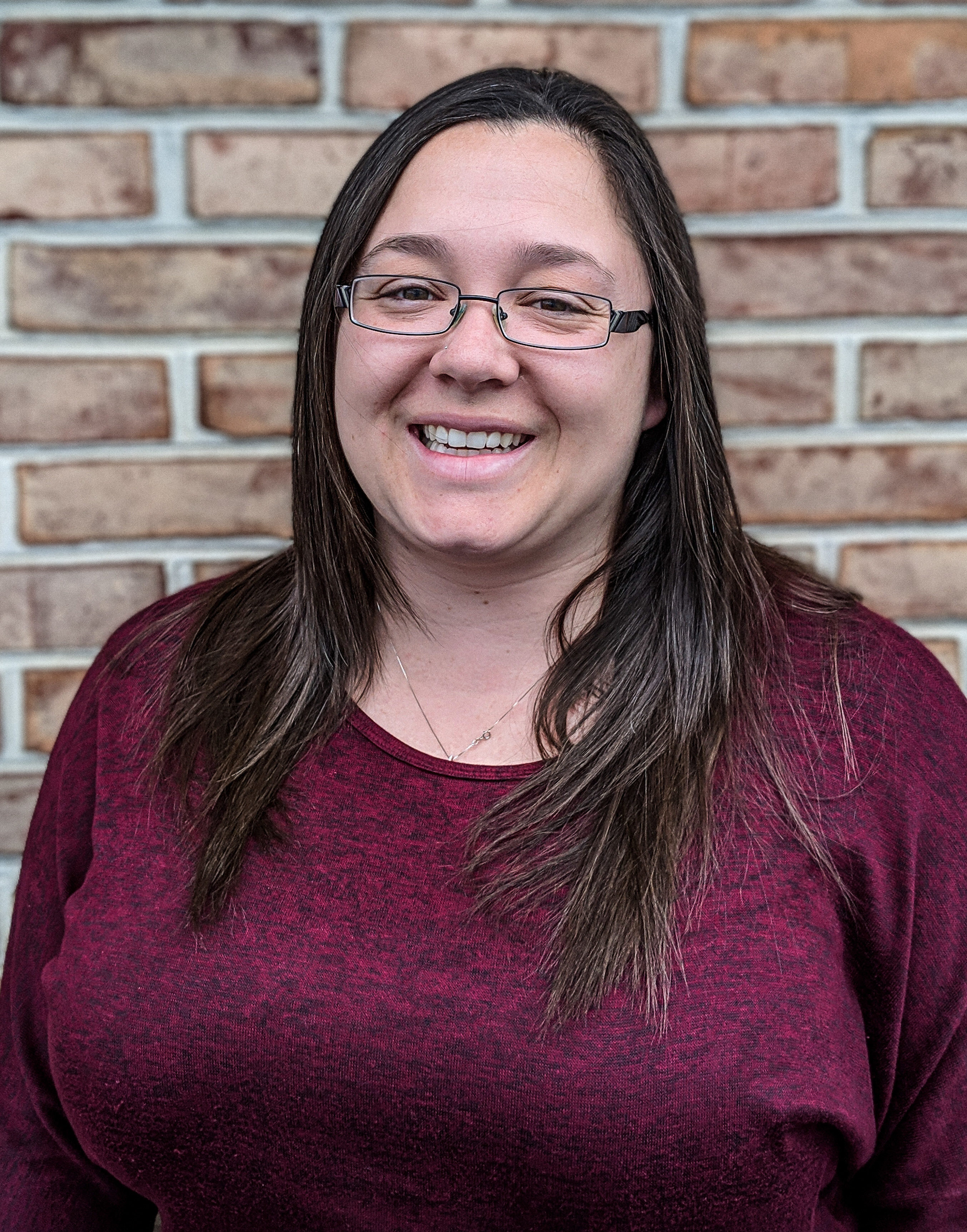 Gina Orgera
Board Member
Gina was born in Lancaster, Pennsylvania and currently attends HACC's nursing program. She volunteers at Meals on Wheels multiple times a week through her job with one of our partnering organizations. In her free time, Gina enjoys zip lining, reading, and spending time with friends and family.
Stephanie Sadowski Zeigler
Board Vice President
Stephanie Sadowski Zeigler (she/her) is a native of the Scranton area who has been calling central Pennsylvania home for nearly a decade. She is currently managing editor of content for LNP|LancasterOnline, where she oversees the reporting and editing staff. Stephanie was previously digital editor for LancasterOnline, after spending several years in both digital and print publishing with PennLive/The Patriot-News in Harrisburg and more than a decade with The (Scranton) Times-Tribune in editing and design.
Stephanie became interested in Meals on Wheels Lancaster through her work in the 2022 Core Class of Leadership Lancaster, where her community action team's focus was on community engagement and volunteerism. Food equity and food resources have long been a personal interest, since her days volunteering at a local food kitchen and food pantry in middle and high schools.
Her career roots are in words and art, having spent many years in design and graphic art, as well as copy editing and pagination. She has led seminars and training on topics from social media engagement to SEO in digital publishing, as well as written social media guidelines and best practices in news gathering. Stephanie graduated from Albright College in Reading, Berks County, in 2001, with a Bachelor of Arts degree in English and theater.
Stephanie resides in Camp Hill with her husband, Brendan Zeigler, with three children: her teen and preteen, Jenna and Cay, and his grade-school daughter, Olivia. They also have a German Shepherd/husky puppy, Aurora, and intermittent fish.
Chris Torres
Board Member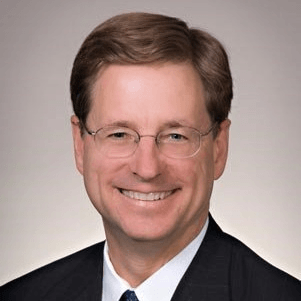 Tom Waleski
Board Treasurer
Tom is a recently retired business executive who worked for over 25 years in the finance organizations of several major international companies. Most recently, at the Hershey Company, he was their Senior Director of Business Development where he led and managed the acquisition and integration of several other confectionery companies. Prior to Hershey, he did similar work for Unilever and International Paper in New York City.
After reading an article in the local newspaper a couple of years ago about Meals on Wheels of Lancaster, Tom became a volunteer driver and quickly became hooked on the good work that the organization does every day. Now, as a member of its Board of Directors, he hopes to help MOW by bringing his business and finance experience to bear on the challenges that face the organization.
Tom holds an MBA in finance from the Wharton School at the University of Pennsylvania in Philadelphia and both a master's degree and a bachelor's degree in mechanical engineering from Bucknell University in Lewisburg, PA.
Contact Us
We love hearing from you! There are no questions that are too big or too small. Fill out the form below and we will be in touch soon.
Quick Contact
Hours:

Our operation hours is

Mon-Fri 8AM to 2PM
Service Area Map
We have grown exponentially over the years! We have merged with multiple Meals on Wheels programs over the years and we aspire to continue our growth. Take a look at this map to see which areas we service in Lancaster County. We deliver to the zip codes shaded in blue. All areas are approximate. Contact us for more information about the services we provide!