About Us
Meals on Wheels of Lancaster, Inc. is a non-profit corporation,incorporated under the laws of the Commonwealth of Pennsylvania. Meals on Wheels is a nonsectarian organization offering ready-to-eat meals to persons with physical or mental handicaps, the elderly living alone or those who have limitations during convalescence from illness or injury. Meals on Wheels of Lancaster, Inc. has been serving the community since 1967. The organization is managed by a board of directors chosen from the community and who are committed to the work of Meals on Wheels. The day to day business of the organization is managed by an Executive Director who reports to and takes direction from the board. Ready to eat meals are prepared in-house in our professional kitchen by a paid staff and volunteers. Meals are delivered Monday through Friday including holidays. Each client receives one hot and one cold meal each day.
Organization history
Meals on Wheels of Lancaster, Inc. was founded in 1967 with 7 clients and 25 volunteers. The organization has grown to 250 volunteers and 9 paid staff members who serve approximately 350 clients in the Lancaster, Leola, New Holland, Parkesburg, Gap, Terre Hill, Atglen, and Christiana areas. In 2016, our organization prepared and delivered meals over 71,000 meals in Lancaster and Chester counties.
Our Staff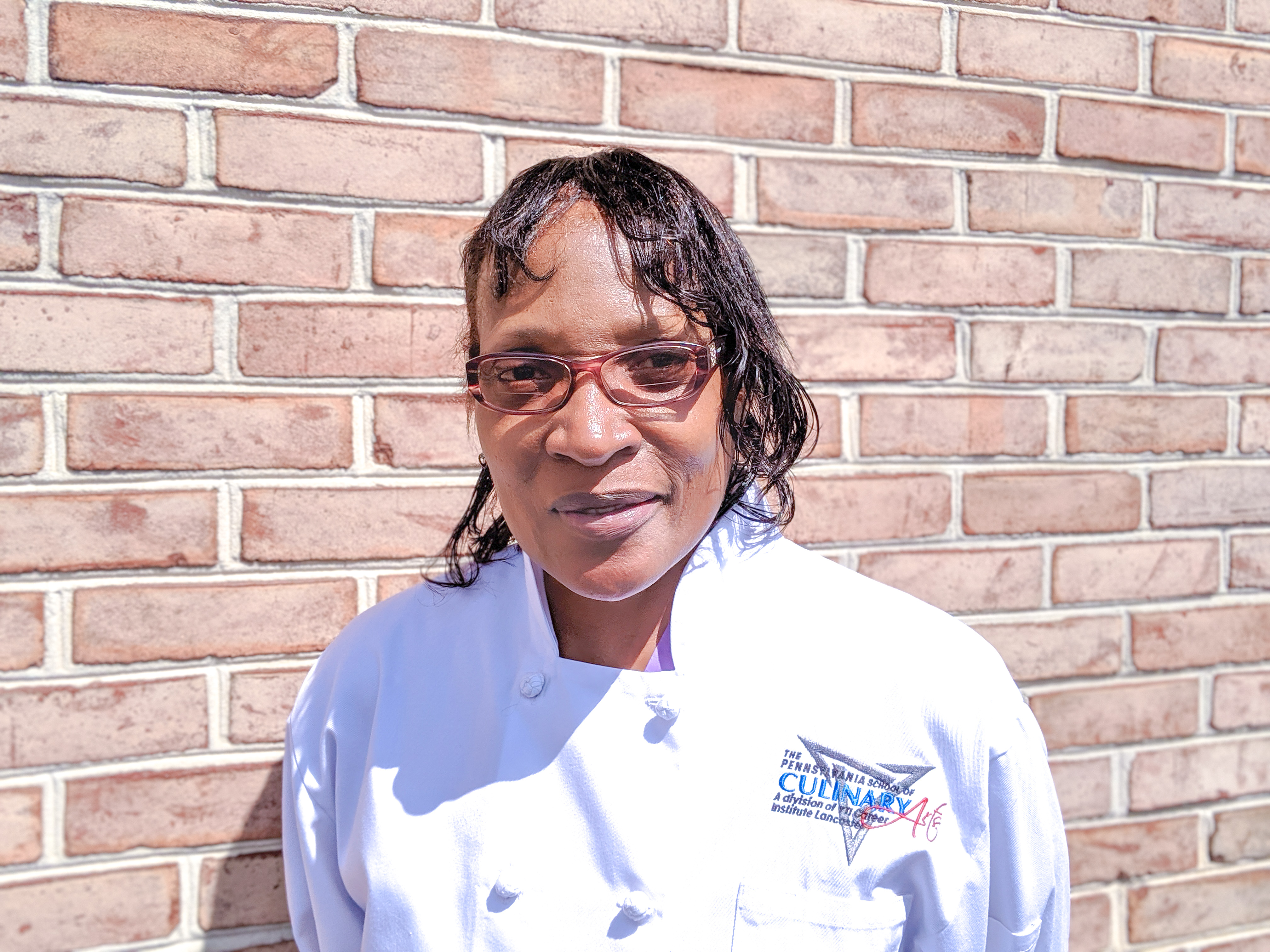 Lynn Brown
Prep Cook
Originally from New York City, Lynn Brown moved to Lancaster in 1990. She received her culinary training at Escoffier School of Culinary Arts and is now completing her externship with us as part time prep cook. Her love of cooking was inspired by her Mother who used to cook at a homeless shelter. Lynn has a dream to start small and open a soul food stand at the market. She is excited to join the Meals on Wheels Team; She hopes that with the knowledge and experience she takes away from this job will help her follow my dreams. Most of Lynn's time spent out of work is taken up by her grandchildren, two of whom she is raising herself.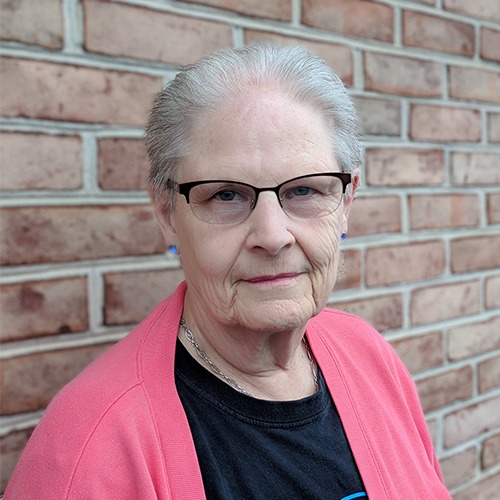 Jean Buch
Bookkeeper
Jean Buch is the Bookkeeper at Meals on Wheels of Lancaster. Her involvement with MOW Lancaster began in the late 70's when she started volunteering. She was later hired into a staff position but continues to run routes and pack bags as a volunteer to this day. Jean attended the Lancaster General Hospital School of Nursing and earned her RN, going on to serve as a 1st Lieutenant in the USAF. Following that, she went to Elizabethtown College for a BSN and was an OR instructor for professional nursing students at LGH. She was also a school bus driver for 18 years and employs the knowledge from that position often as our resident route sheet expert. Jean has been married for 47 years with 2 children and 2 grandchildren and enjoys family camping trips, a tradition in her family going back for 23 years. She has traveled to 49 of the 50 states, 7 European countries, the Caribbean, and Vancouver, the Canadian Rockies, and Nova Scotia.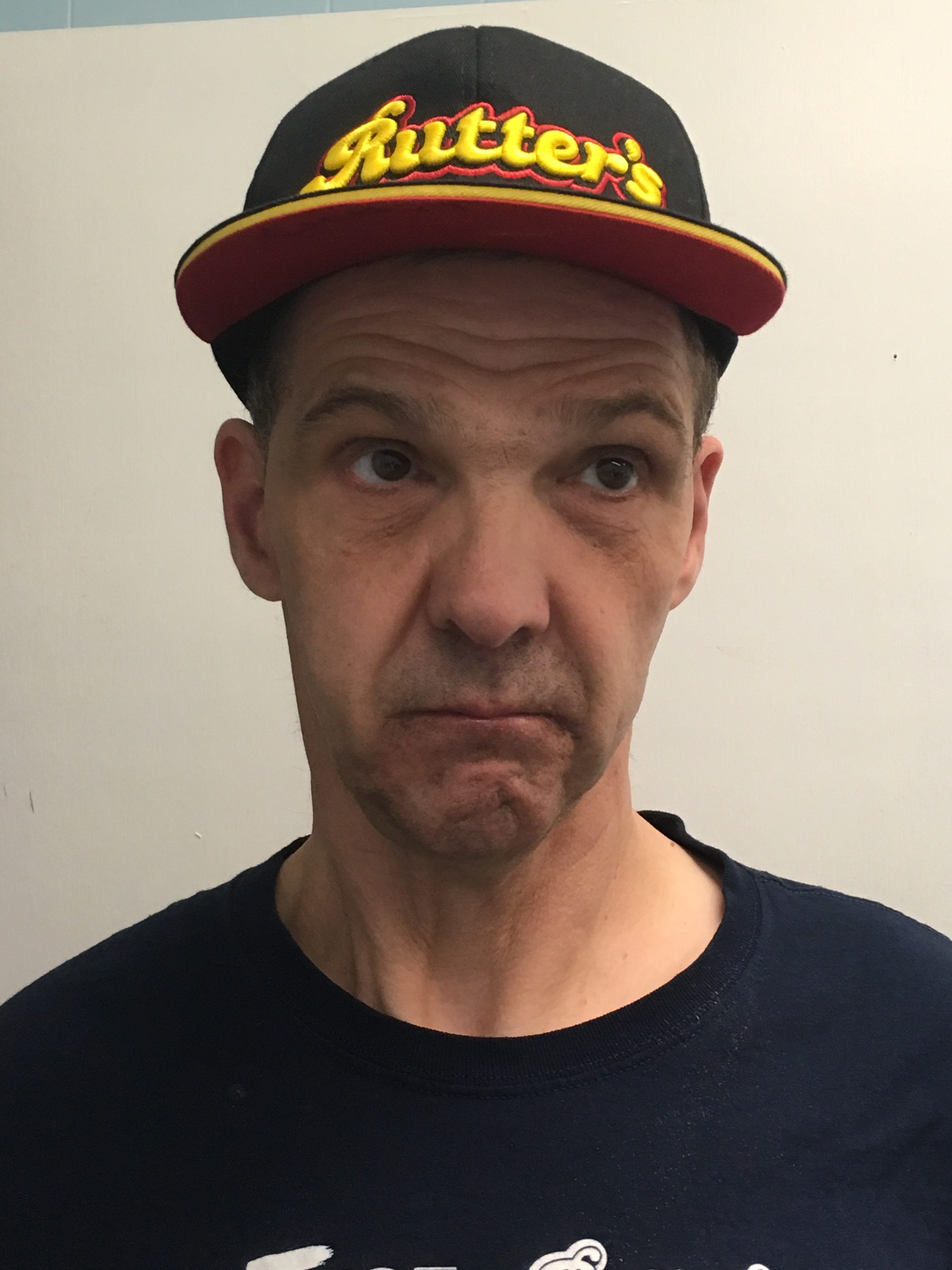 Tim Duvall
Dishwasher
Tim Duvall started at Meals on Wheels as a volunteer who delivered routes on a weekly basis. He has since held paid positions as a dishwasher at various restaurants in the Lancaster area. In 2019, Tim approached Meals on Wheels with the hope of working only a few hours per week. Within moments, he proved that he is the most efficient and effective dishwasher that you will ever meet. He can clean the kitchen in half the time it would take four staff to do it! We are grateful to have him as a member of our team.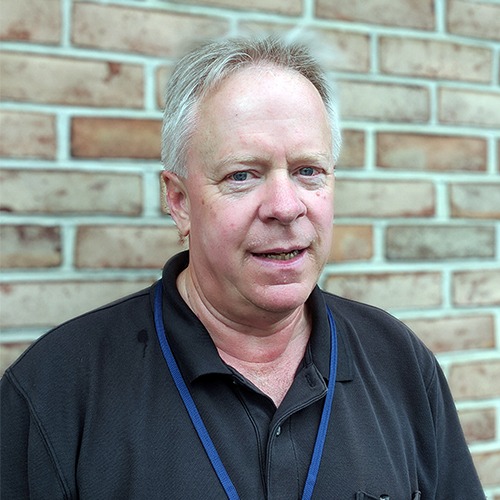 Mike Frailey
Driver
Mike Frailey is the driver for Meals on Wheels of Lancaster. He has worked for the organization for 12 years.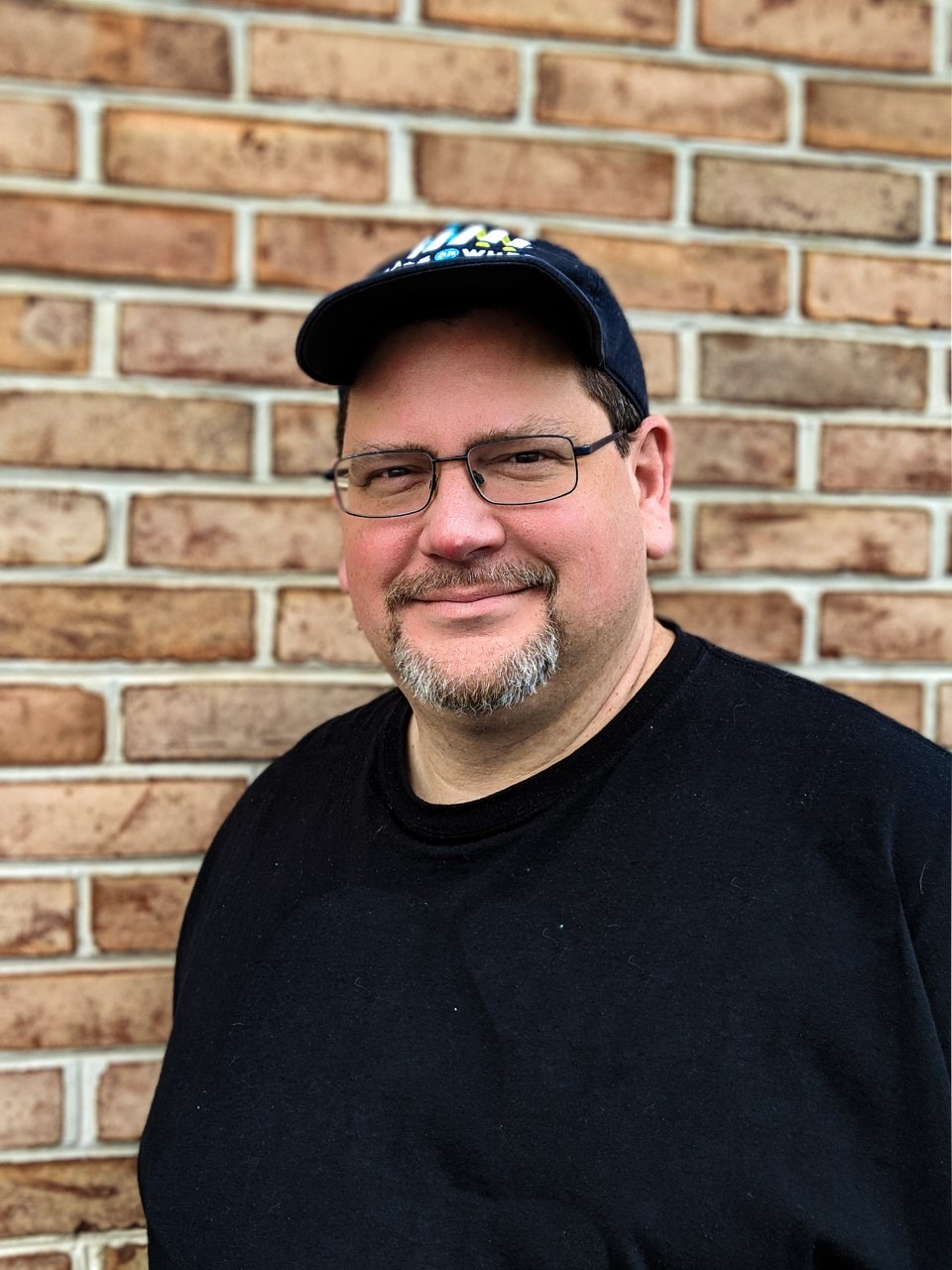 Mark Harris
Interim Kitchen Manager
Mark brings twenty-five years of restaurant and kitchen experience to Meals on Wheels of Lancaster, including the management of a hospital kitchen. He is also a part-time pastor of Salem Unites Church of Christ in Columbia, and a full-time student at Lancaster Theological Seminary. He told us that he lives in Manheim with his wife, three of their kids, two very good dogs, four antisocial fish, and "a real jerk of a cat."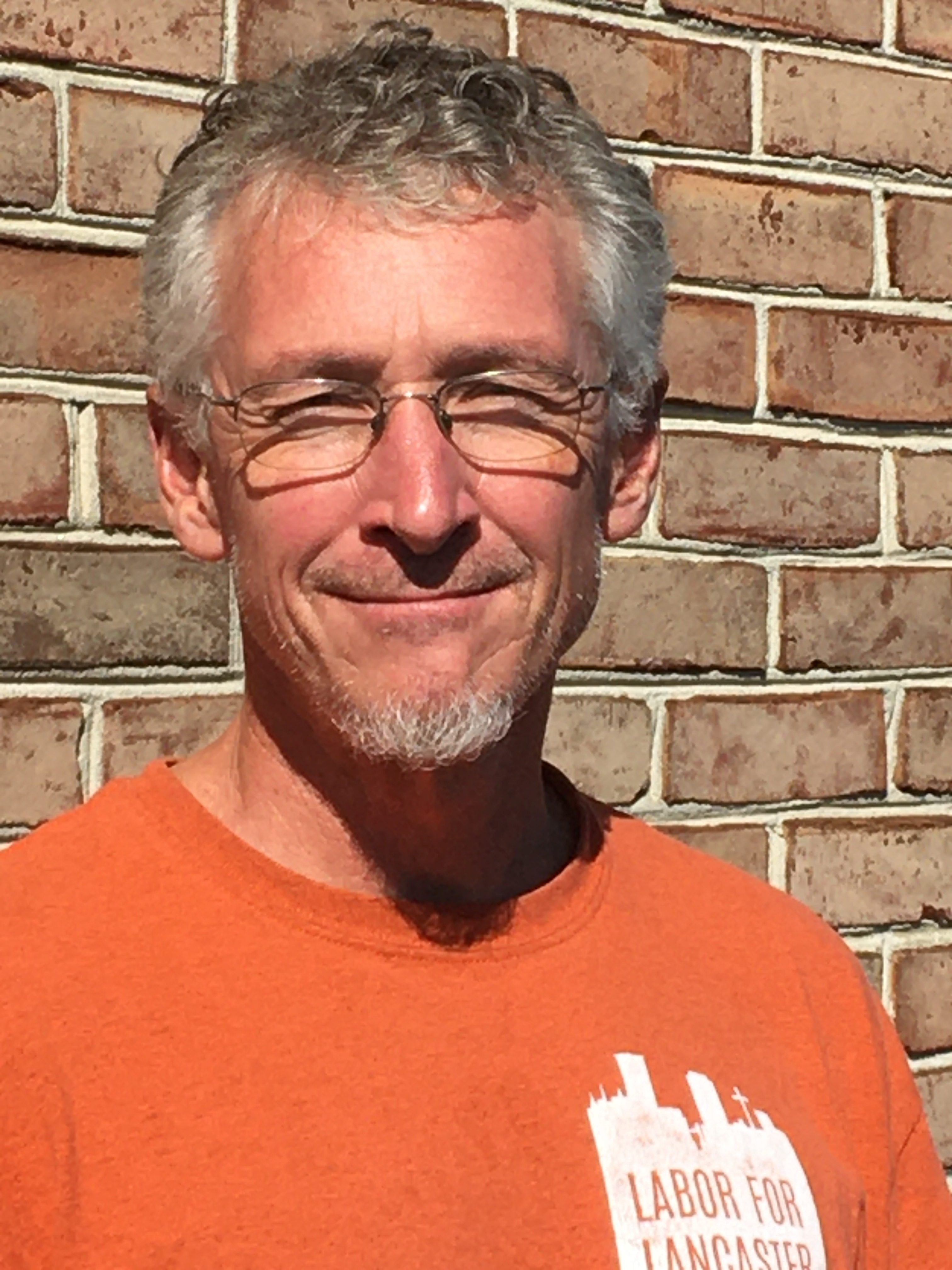 Doug Hopwood
Development Director
Doug Hopwood has joined Lancaster Meals on Wheels as Program Development Director. With over 15+ years of experience, Doug has extensive knowledge and interaction with Community Benefit/Non-profit organizations in Lancaster. He ran TLC/Veterans' Victory House for 14 years and recently had an interim role as Executive Director at KPETS. He sits on the board of several non-profits as well, including Mental Health America and The Lancaster County Project for the Needy.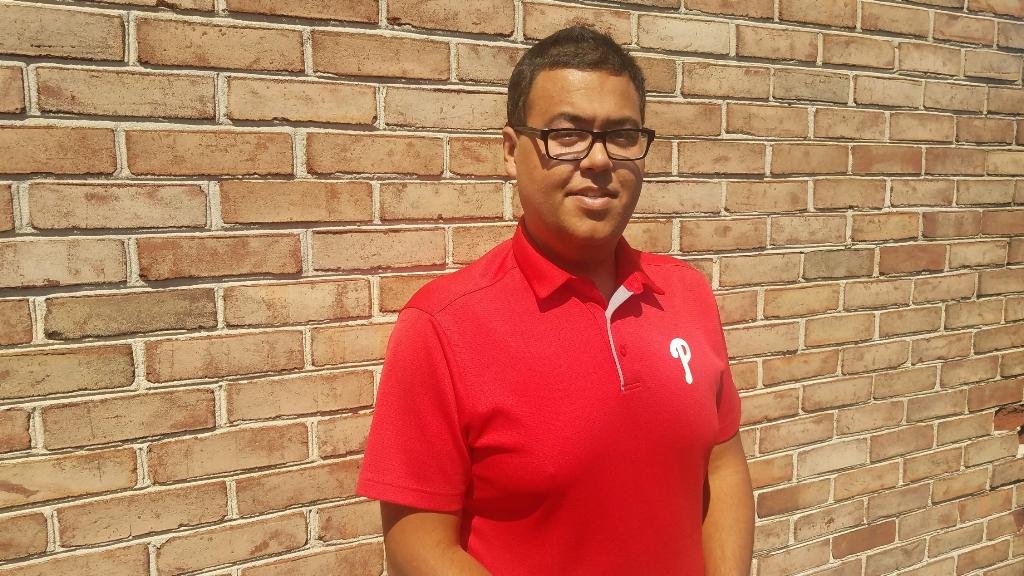 Luis Morales
Millersville BSW Intern
Luis is a student at Millersville University and he is pursuing a bachelor's degree in Social Work. He has been volunteering with his family at Meals on Wheels of Lancaster for several years prior to his internship, so we are grateful that he chose us as his work placement! Luis is working diligently to support clients through Waiver services by teaching our staff how to navigate the PROMISe and HCSIS billing systems-- among many, many other things!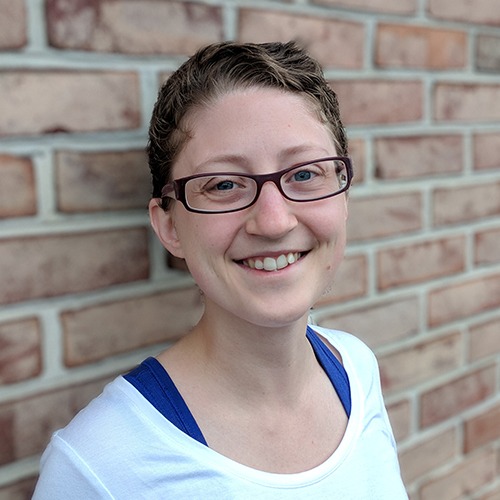 Feleen Nancarvis
Director of Operations
Feleen Nancarvis is the Director of Operations here at Meals on Wheels of Lancaster. Her position kicked off after an 18 month long internship through a service-oriented program, The Shalom Project. Feleen grew up in Lititz, PA and is excited to embrace this career opportunity in the community she calls home. She adores her three year old pet ferret, named Micah who loves to dig up the garden plants (despite Feleen's efforts to make the garden grow).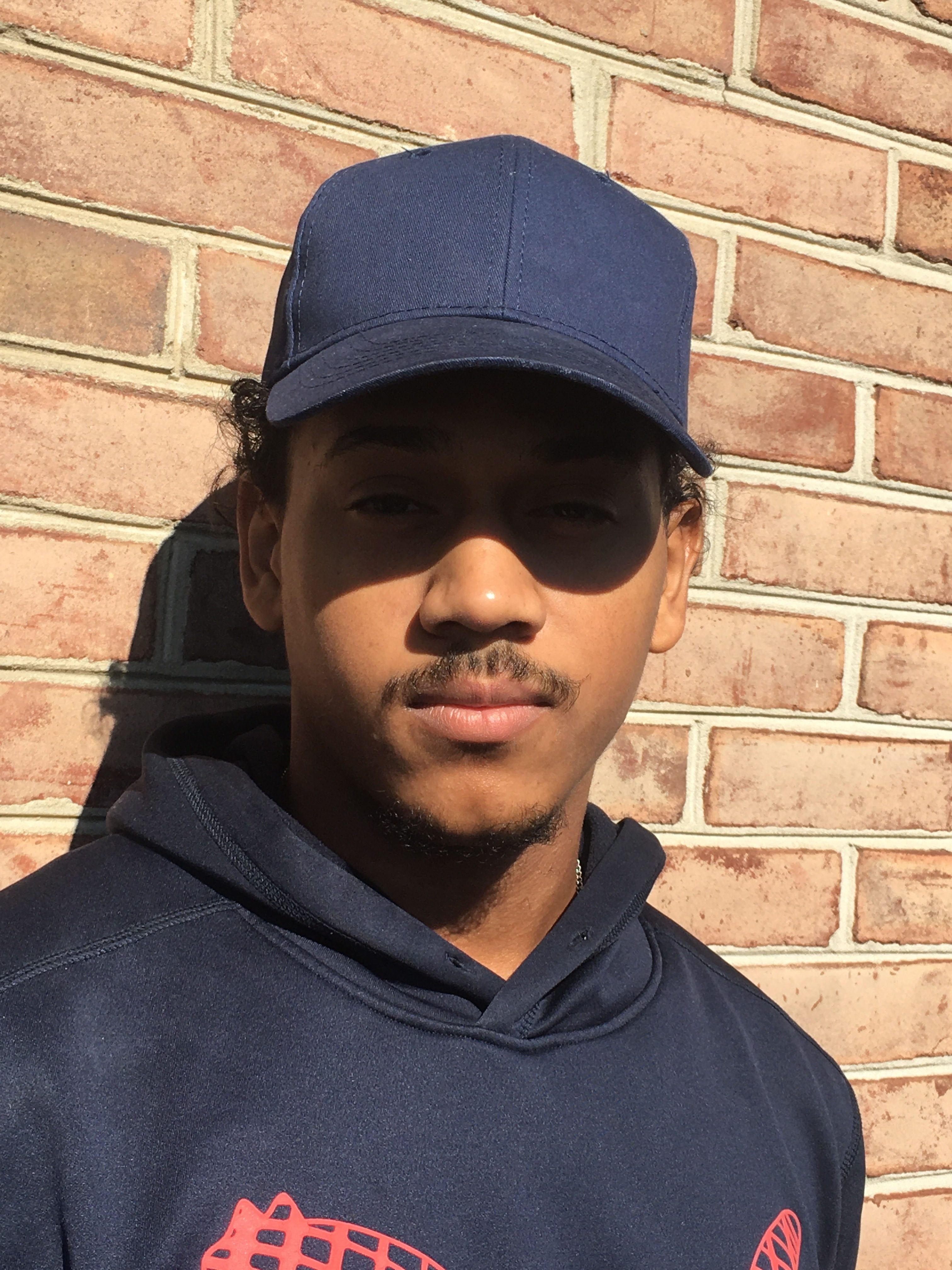 Anthony Padilla
CareerLink PWE Intern
Anthony was hired at Meals on Wheels as a kitchen assistant & intern through a new partnership with CareerLink's Paid to Work program. He is learning a variety of tasks around food safety, preparation and some management skills as he pursues his GED. He has been an excellent addition to the team and works hard in a challenging, fast-paced environment.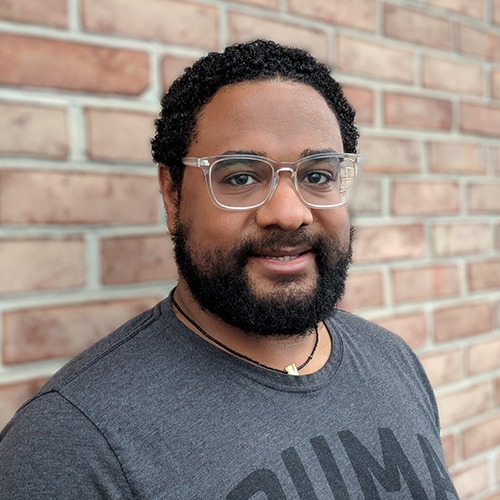 Kevin M. Ressler, M.Div.
Executive Director
Kevin M. Ressler, M.Div., serves as Executive Director of Meals on Wheels of Lancaster. He is a co-founder of the Doplic Project, Lancaster Action Now Coalition, and Black Lives Matter 717. Kevin is a frequent public speaker at justice rallies and corporate events focused on social responsibility, and an ecumenical guest preacher across the faith continuum.
He recently ran for Mayor of Lancaster City and serves on a variety of non-profit boards focused on economic development, social equity, and the Mennonite community, including the boards of ASSETS Lancaster, Friends of Mennonite Theological College of East Africa, Conestoga Valley Education Foundation, Atlantic Coast Conference of Mennonite Church USA, and the Everence Federal Credit Union.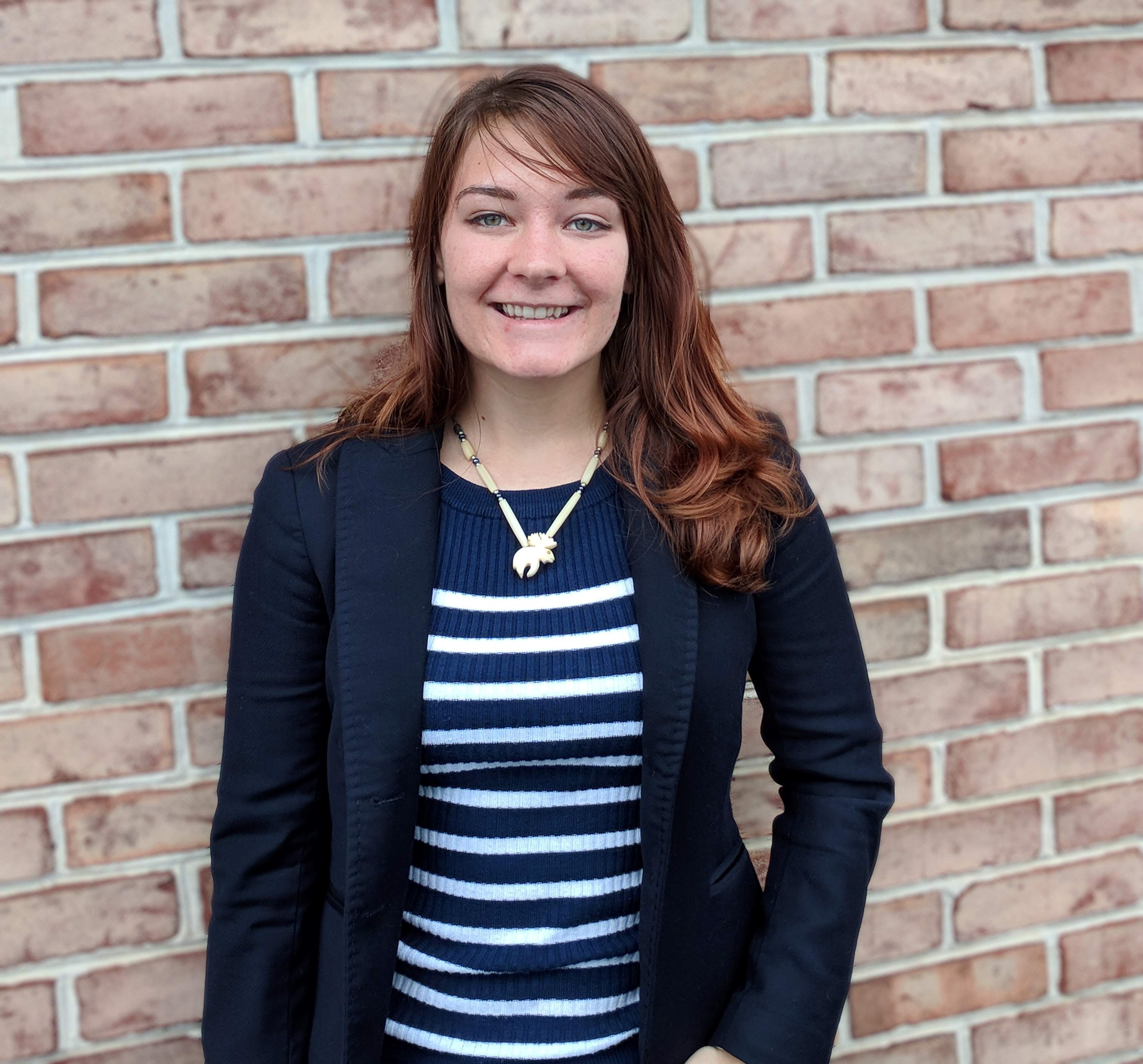 Hayley Schick
Community Development & Outreach Coordinator
Hayley Schick is the Community Development & Outreach Coordinator at Meals on Wheels of Lancaster. She grew up in Maryland and recently moved to Lancaster to work through a service-oriented program, The Shalom project. Hayley recently graduated from Eastern University, earning a B.A in Sociology. In her free time, she enjoys reading, gardening, and painting.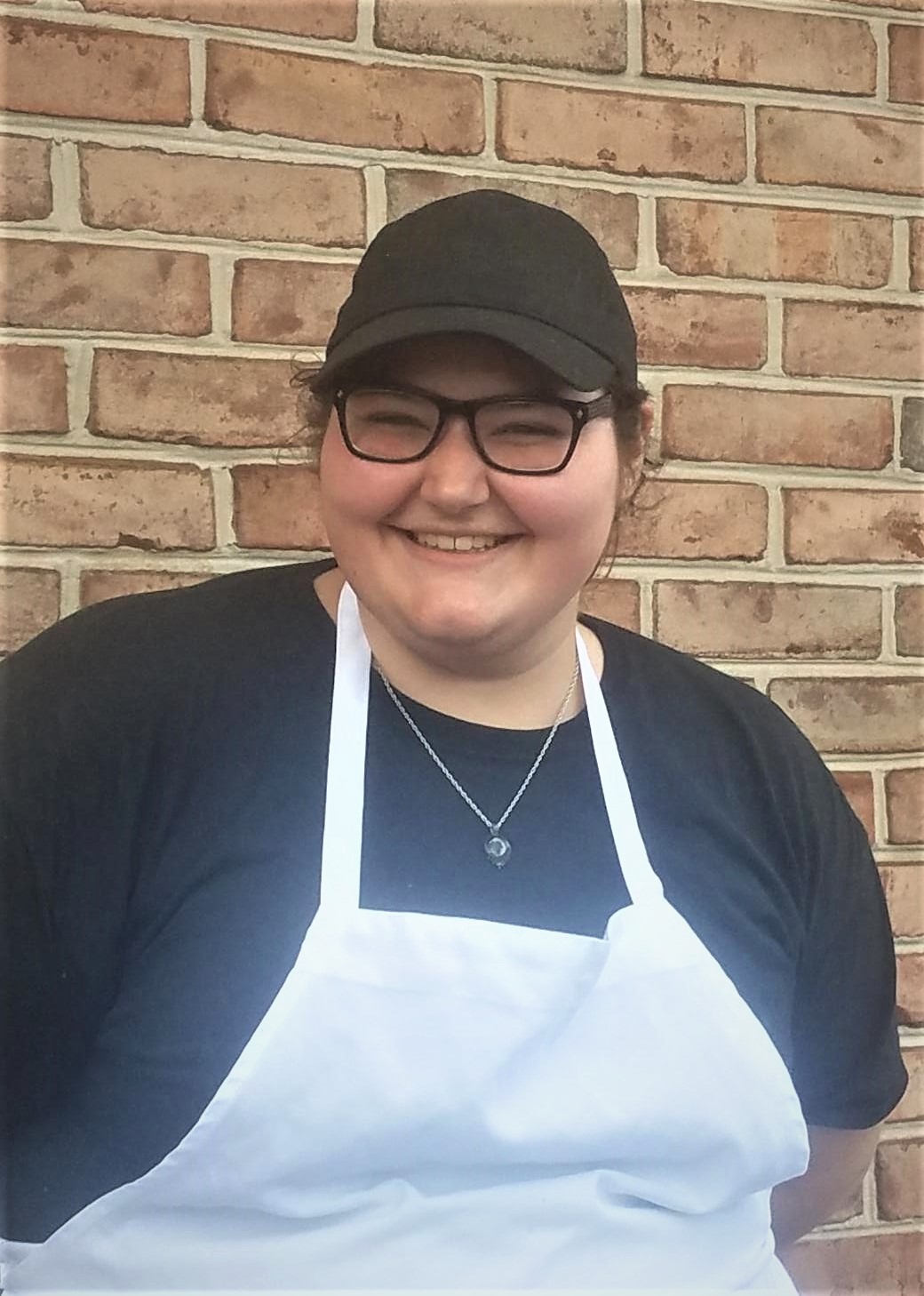 Huntyr Strubel
Sous Chef
Huntyr was born and raised in Lancaster county, and gained her culinary skills at the Lancaster County Career and Technology Center for Baking and Pastry Arts. During her training, she won two second place ribbons at Hershey Chocolatefest for cake decorating. After graduating, she attended the York Technical Institute for Culinary and Restaurant Management. She specialized in allergy-free and specialty diet baking (vegan donuts, gluten free brownies, sugar free angel food cake) as well as farm to table cooking. Her passions for cooking and helping anyone in need make her a perfect fit for our Meals on Wheels team. In her free time, Huntyr enjoys drawing, playing the ukulele, archery, and gardening.
Board of Directors
Betty Albin
My name is Betty Albin. I have been packing Hempfield MOW since shortly after they began. For the past twenty years I have also been delivering meals. God tells us to serve and this is one way in which I can serve my community and enjoy what I am doing.
Elisa Benner
Elisa is originally from New Jersey where she spent her early years moving up and down the coast of the state due to her father's employment. She and her husband, Mike, who met in college, have made Lititz their home for 16 years now.
Elisa holds a Master of Arts degree in Special Education and a Master of Arts degree in ESL. After 15 years of teaching English and Literature to students with special needs, she retired in 2014 from Lebanon School District. During her career, Elisa assumed many professional roles including serving as Treasurer for the Lebanon Education Association Union, Special Education Department Coordinator, and Lebanon Valley College student teacher mentor to name just a few.
In 2015 while searching for a volunteer opportunity, Elisa read an article about Meals on Wheels and met with the Volunteer Coordinator, who was actually retiring from her position. A day later, she was offered the position of Volunteer Manager! Elisa served Meals on Wheels in that capacity, as well as Director of Programs and Services briefly, for three years.
During that time, she created the organization's first Volunteer Handbook, created documentation to become a PA Waiver vendor, systematized and documented the volunteer scheduling process, served on the Board of Meals on Wheels of Pennsylvania, developed relationships with other non-profits and local businesses, created the Refugee Job Training program, formalized relationships with Intellectual Disabilities organizations, piloted and oversaw the development of The Social Call visitation program and the seasonal cleaning volunteer program, and communicated with hundreds of volunteers on a daily basis.
Elisa left her position from Meals on Wheels in September 2018 but is thrilled to be returning as a board member to support an organization that she is still quite passionate about. In her spare time, Elisa enjoys dog walking and pet sitting, traveling, watching movies, antiquing, and spending quality time with family and friends.
Jennifer Eaton
Jennifer (Van Buskirk) Eaton is as close to a Lancaster native as one could be without being born here! Jen attended School District of Lancaster schools from kindergarten through graduation, and later attended and graduated from Franklin & Marshall College. These unique perspectives offered her an early social lens on the impact of inequality in one community. Jen's decision to become a single mother at 17 also greatly influenced her interest in change agency and desire to use her privilege to amplify and empower communities from a holistically and systemically. Following work on the 2000 Presidential campaign, Jen spent a number of years working on statewide legislative campaigns, and was a research analyst for the PA State House of Representatives, before lobbying for statewide non-profit clients such as the American Heart Association. She re-centralized her efforts in Lancaster to advocate and create capacity for sustainable community partnerships through the School & Community Network, and later the Lancaster Violent Crime Reduction Initiative via the Lancaster County Council of Churches. Jen's passions include racial and social justice, smiling whenever she sees news buds on her plants, and yoga. Jen currently resides in Lancaster Township with her husband Jeff, son Callen (who is preparing to graduate from Wheaton College, MA in May 2019!), two elementary-aged daughters Sophia and Carys, and their ginger calico Seamus.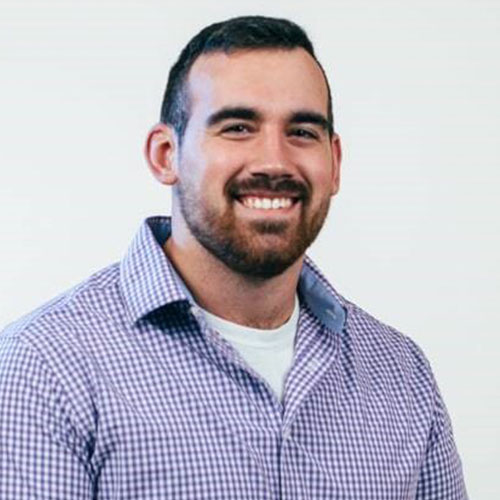 Brad Erb
Brad was born in Lancaster, Pennsylvania and graduated from Lancaster Bible College with a degree in Business Administration and Biblical Studies. Currently, he serves as a part of the DEVELUP Staff at LCBC Church (Lives Changed By Christ), a two-year leadership development program.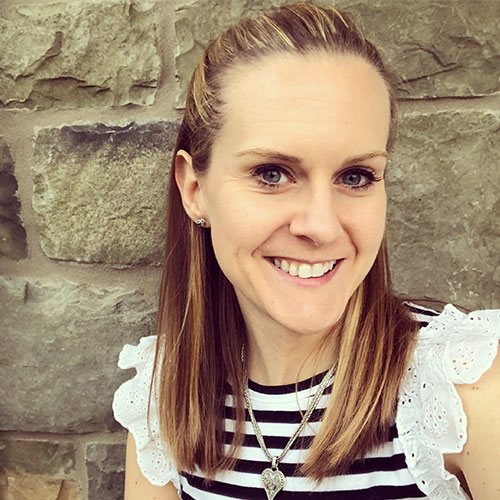 Nikki Fanus
My name is Nikki Fanus and I am the current Board President for Meals on Wheels of Lancaster. I am a wife and mom of two amazing little girls and reside in Leola, PA. I joined the board in 2014 looking for the opportunity to serve the local community and knowing the importance of Meals of Wheels because my Grandma was a recipient for many years. Fast forward to now and I am in awe of how much this organization has grown and am so proud of the staff and volunteers who have made it possible.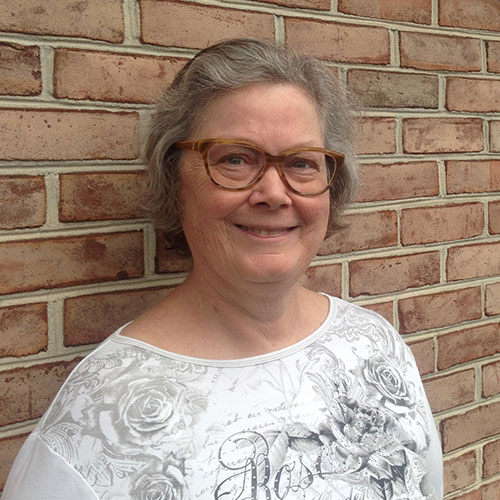 Joyce Hibshman
Joyce Hibshman is a retired third grade teacher who taught in Hempfield and Penn Manor School Districts for 30 years. She started delivering nutritious MOW of Lancaster meals in 2006 to her clients and enjoys checking to make sure they are safe or in need of anything. As president of the former Hempfield Area Meals on Wheels, she facilitated the merger of Hempfield Area Meals on Wheels with Meals on Wheels of Lancaster. She has been a board member since 2014, serving as Vice President for one year and a member of the internal committee.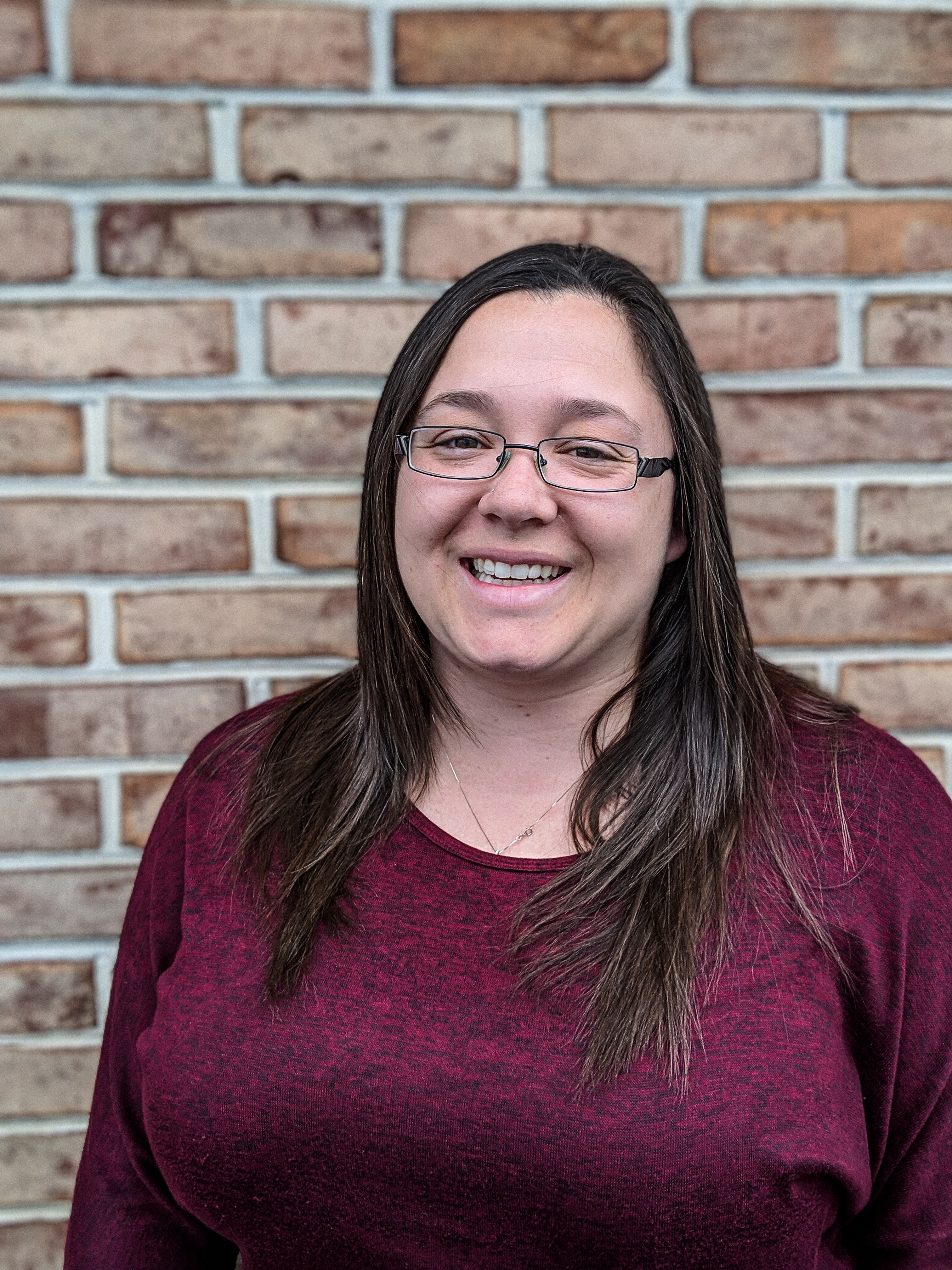 Gina Orgera
Gina was born in Lancaster, Pennsylvania and currently attends HACC's nursing program. She volunteers at Meals on Wheels multiple times a week through her job with one of our partnering organizations. In her free time, Gina enjoys zip lining, reading, and spending time with friends and family.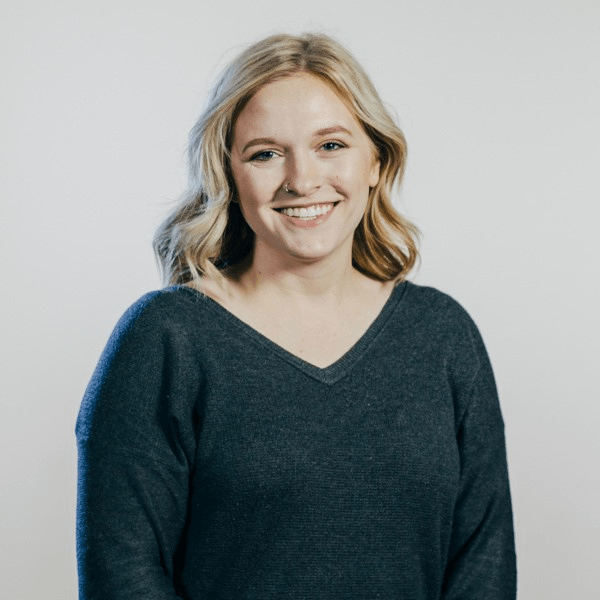 Jordan Sandoval
Jordan Sandoval and her husband (who is also named Jordan) live in York, Pennsylvania. She has her degree in Business Administration from York College with a focus in Accounting. Her passion for the work of non-profits can be traced back to when Jordan was in high school, when she had the opportunity to serve as the Co-President of a, 501(c)3, non-profit completely ran by teenagers: Teens Stand for Charity. Jordan currently serves as the Student Ministry Coordinator at LCBC Church at their York Campus.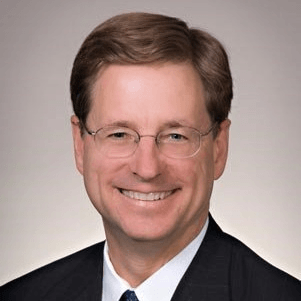 Tom Waleski
Tom is a recently retired business executive who worked for over 25 years in the finance organizations of several major international companies. Most recently, at the Hershey Company, he was their Senior Director of Business Development where he led and managed the acquisition and integration of several other confectionery companies. Prior to Hershey, he did similar work for Unilever and International Paper in New York City.
After reading an article in the local newspaper a couple of years ago about Meals on Wheels of Lancaster, Tom became a volunteer driver and quickly became hooked on the good work that the organization does every day. Now, as a member of its Board of Directors, he hopes to help MOW by bringing his business and finance experience to bear on the challenges that face the organization.
Tom holds an MBA in finance from the Wharton School at the University of Pennsylvania in Philadelphia and both a master's degree and a bachelor's degree in mechanical engineering from Bucknell University in Lewisburg, PA.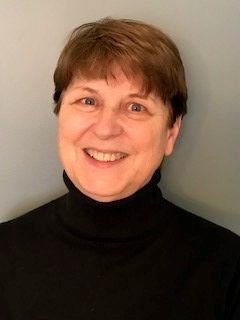 Jane Williams
Jane Williams is am a retired Teacher Aide from the Hempfield School District. She began volunteering at Meals on Wheels of Lancaster after her retirement. The relationships she's built with clients, staff and other volunteers during her voluntary service have been a significant factor in her decision to join the board of Meals on wheels. She is honored to serve on the board.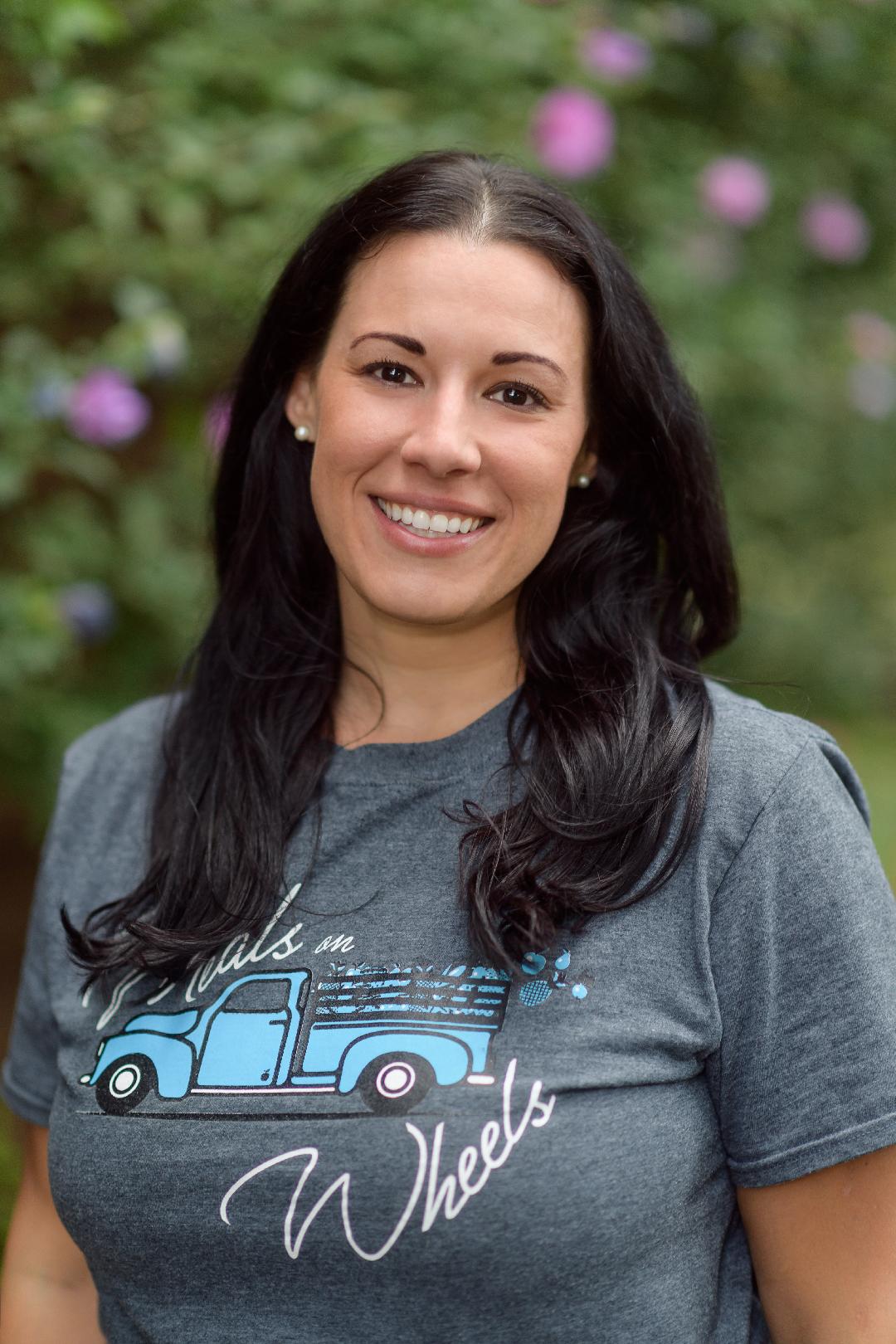 Katrina Zimmerman
Meals on Wheels was a huge help to my grandma when she was sick with cancer in providing meals to her and my grandpa when she could no longer cook. I saw this organization doing amazing things in Lancaster County and I really wanted to be a part of it. Being born and raised here with a passion for good food and the population meals on wheels serves, I found it was the perfect match for me to give back. I started volunteering with my husband a few years ago and loved the organization so much; I was honored to be asked to join the Board. I really look forward to the future of Meals on Wheels. It truly is doing BIG things.
Contact Us
We love hearing from you! There are no questions that are too big or too small. Fill out the form below and we will be in touch soon.
Quick Contact
Hours:

Our operation hours is

Mon-Fri: 8:00am - 1:00 pm
Service Area Map
We have grown exponentially over the years! We have merged with multiple Meals on Wheels programs over the years and we aspire to continue our growth. Take a look at this map to see which areas we service in Lancaster County. We deliver to the zip codes shaded in blue. All areas are approximate. Contact us for more information about the services we provide!