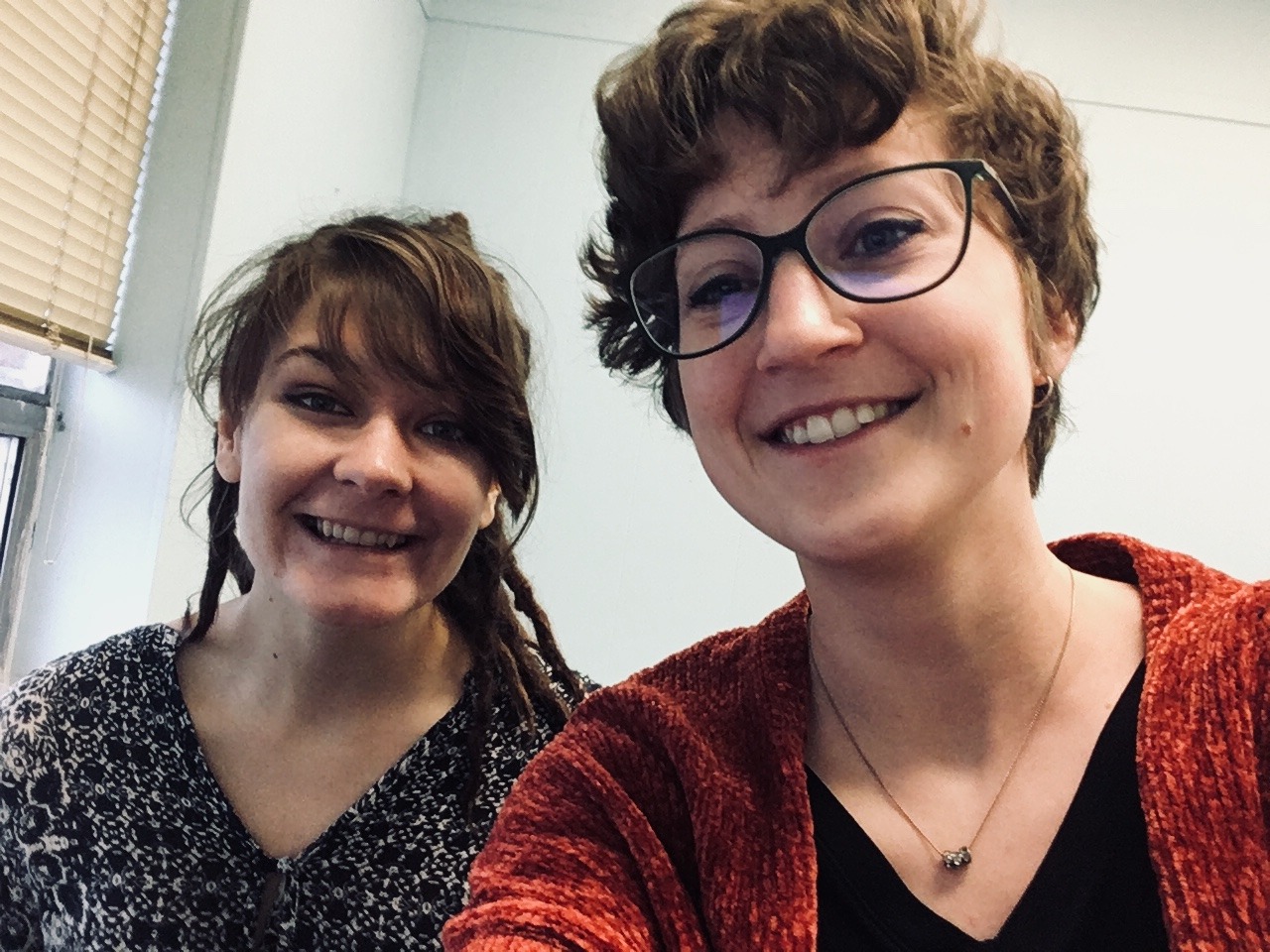 Besides being shorter than 5'2", having wild hair*, and being some of the best employees Meals on Wheels of Lancaster has ever employed, Director of Operations Feleen Nancarvis and Community Outreach Coordinator Hayley Schick have something else in common: Both were initially hired by Meals on Wheels of Lancaster at participants in The Shalom Project.
Feleen was a participant until July 2018, when she was hired full time here as Director of Operations. Hayley began her placement in August 2018, and is our current Community Outreach Coordinator.
The Shalom Project is an intentional community of young adults who affect social change through lives of service. For one year, participants live together in a house in Lancaster, Pennsylvania, and serve full-time in professional voluntary internships. Once a week, they participate in seminars aimed at personal growth and Christian spiritual formation. The hope is that participants experience God's shalom (wholeness, peace, well-being), grow personally and professionally, and make a positive impact in the community. The Shalom Project covers all living costs for our participants, including housing, food, utilities, and public transportation, and there is no cost to join.
There are a number of organizations across Lancaster county that are partnered with the Shalom project as internship placements. Representing a large range of interests and skillsets, internships will be sought or co-designed to match the participant's professional goals with the community's needs.
If you or anyone you know could be interested in supporting or participating in the Shalom Project, please visit their website at shalomlancaster.org, or email Nathan Grieser, the executive director of the Shalom Project at nathan@shalomlancaster.org.
*Shalom Project participants are not required to have wild hair and be shorter than 5'2"*
Hayley is the Shalomee on the left, and Feleen is the Shalomee Alum on the right.