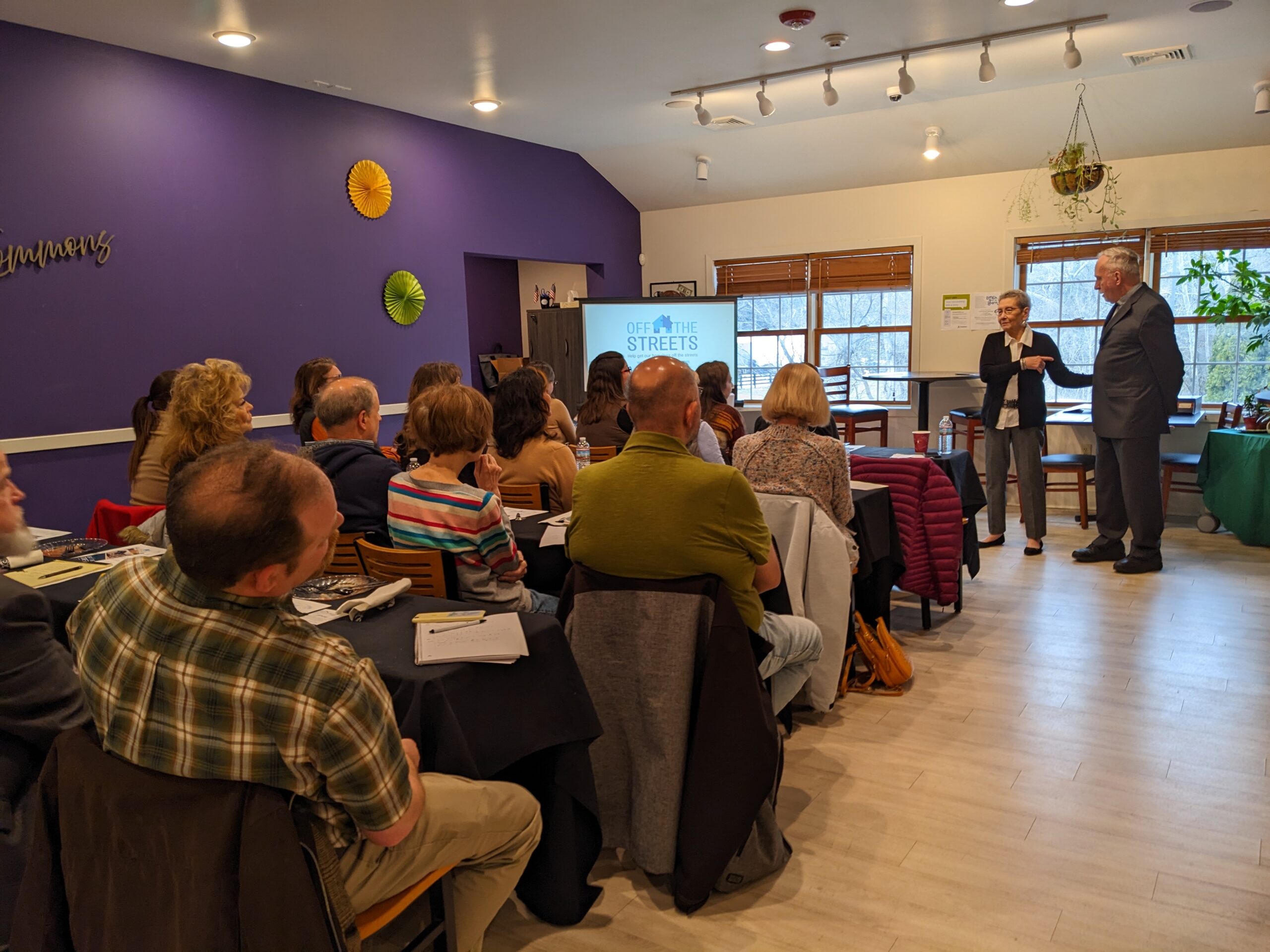 Thank you to all the guests who attended our inaugural Lunch & Learn on March 3rd, led by Off the Streets, to learn about homelessness and housing in Lancaster County. We are so grateful to be able to open our event space, share our food, and bring our community together.
Meals on Wheels will continue to collaborate with United Way to bring you Lunch & Learns, where additional local nonprofits will share about the work they do in our community. Join us for our upcoming Lunch & Learn, which will be held on April 14th from 12:30 – 1:30PM. Our guest nonprofit, AIM to Empower, will be presenting on their mission of renewing wholeness through movement, presence, and self-study.
Date:
April 14th
Time: 12:30 – 1:30PM
Location: 1411 Columbia Ave
Registration closes Wednesday, April 12th.