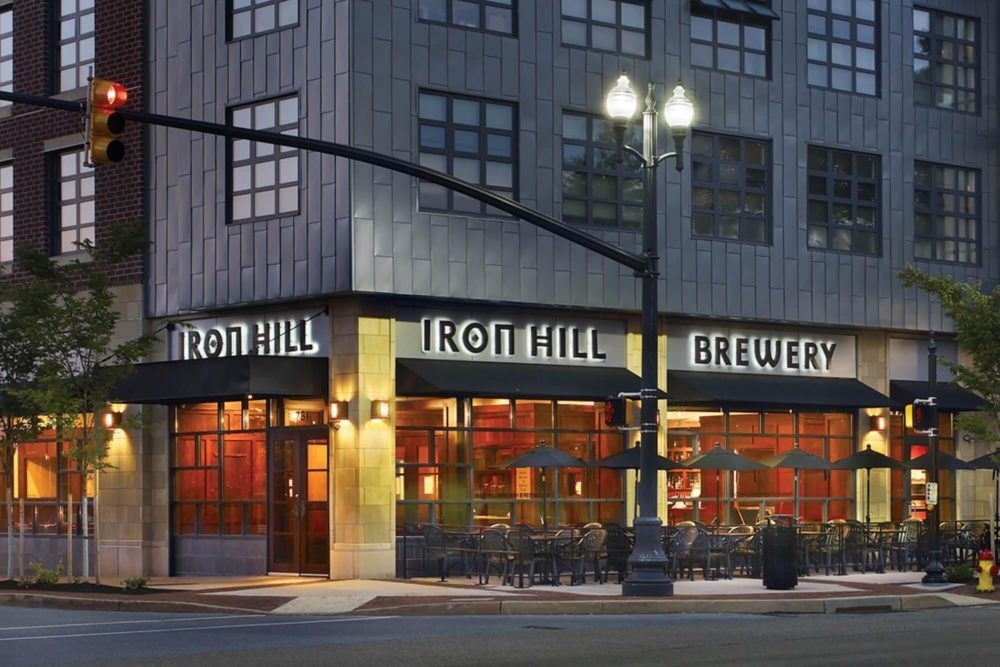 Meals on Wheels of Lancaster is proud to partner with various local restaurants across Lancaster to raise awareness for our mission and to raise funds to reach our goals. We also love fundraising with restaurants because it is truly a win-win scenario: a percentage of the proceeds raised from meals are donated back to our cause, restaurants get a boost of business from our loyal and hungry supporters, and your friends, family, and community now have a great excuse to share a delicious meal with one other!
This month, we are excited to invite you to join us as we dine at Iron Hill Brewery and restaurant on Wednesday, April 24th, 2019. If you present the following coupon to your server, Iron Hill will donate 20% of your food bill to Meals on Wheels of Lancaster (alcoholic beverages, gratuity, and taxes excluded). Tickets can only be redeemed at the Iron Hill Brewery Next to Franklin and Marshall College at 781 Harrisburg Pike, Lancaster, PA 17603.
You can grab tickets from our office location at 1085B Manheim Pike, print a copy of the above image, or email info@LancasterMOW.org for an electronic version you can print out. Please don't forget to bring the ticket with you, because the donation will not go through if you do not present your server with the ticket!
We can't wait to see you there! Bring your empty stomachs and smiling faces😊
Reservations are strongly suggested. Please call Iron Hill Brewery & Restaurant at 717-291-9800 or visit www.ironhillbrewery.com for more information