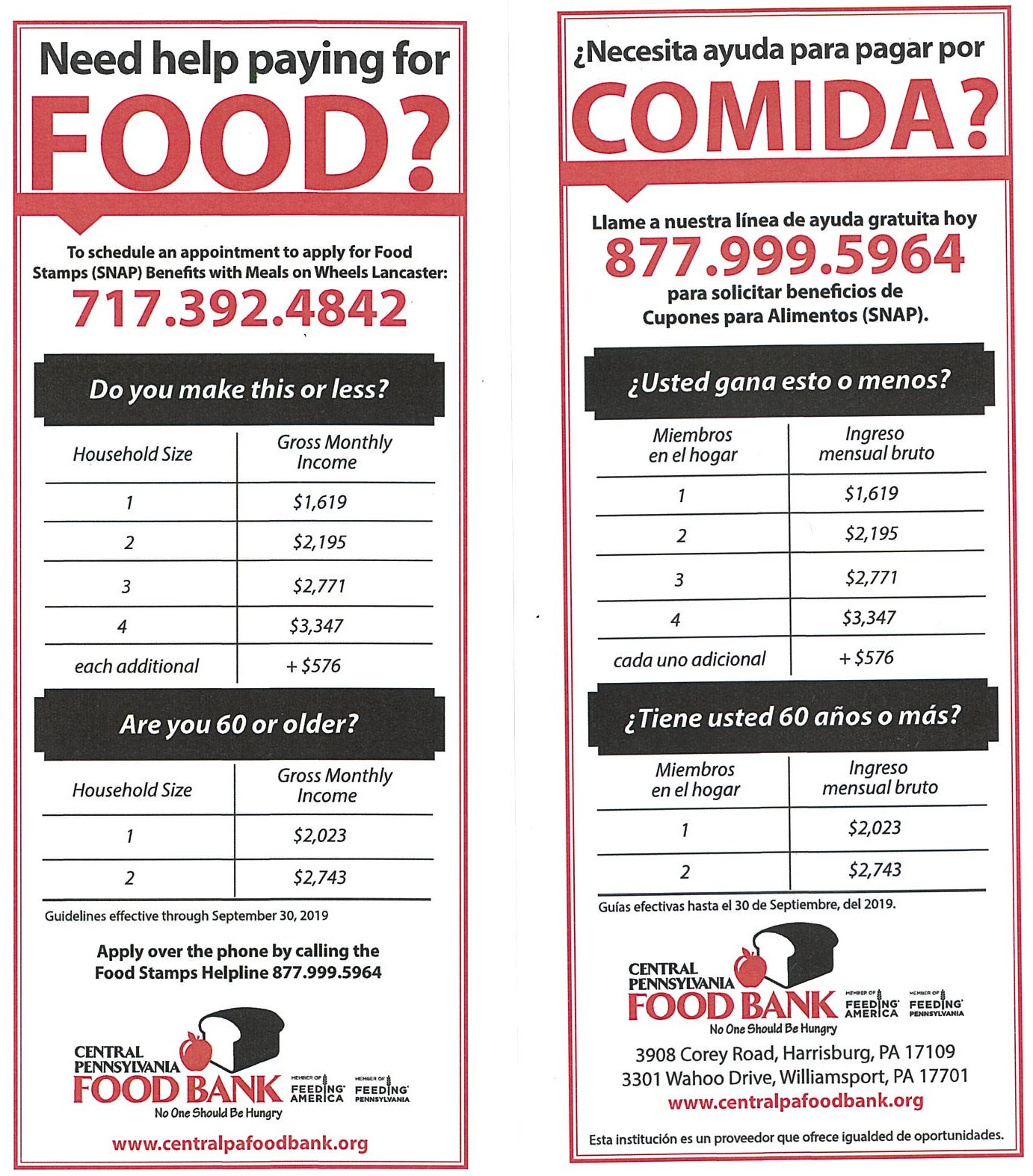 Meals on Wheels of Lancaster is excited to begin a partnership with Central Penn Food Bank. Under their umbrella, MOW staff can enroll homebound clients and seniors to receive Supplemental Nutrition Assistance Program (formerly called Food Stamps). As a Meals on Wheels program, we are uniquely enabled to provide food to seniors and the homebound whether short or longterm disability. We can test for eligibility right over the phone. SNAP helps pay for Meals on Wheels when someone is ineligible for Office of Aging assistance.
Meals on Wheels is not solely an income based program. Limited income, however, can qualify someone for free or reduced cost meals. Still, many of our clients are on fixed incomes. For these recipients, SNAP benefits can be the difference between eating and hunger.
Adding to the common challenges of aging or loss of mobility, financial challenges can be devastating. SNAP is truly a life-saver for many. For our seniors living on social security alone, income is usually around or less than $1,000 a month. If you live alone, without family support, making rent and being able to eat and afford medication is a balancing act where something drops.
We are glad to add this to the value Meals on Wheels of Lancaster brings to the wider Lancaster community. This service is even for seniors not receiving Meals on Wheels. This additional work wouldn't be possible without the financial support of donations that help keep the power on and the organization growing. YOU, the donors and sponsors build up our capacity to do more! Please don't forget us during Extraordinary Give, thank you!