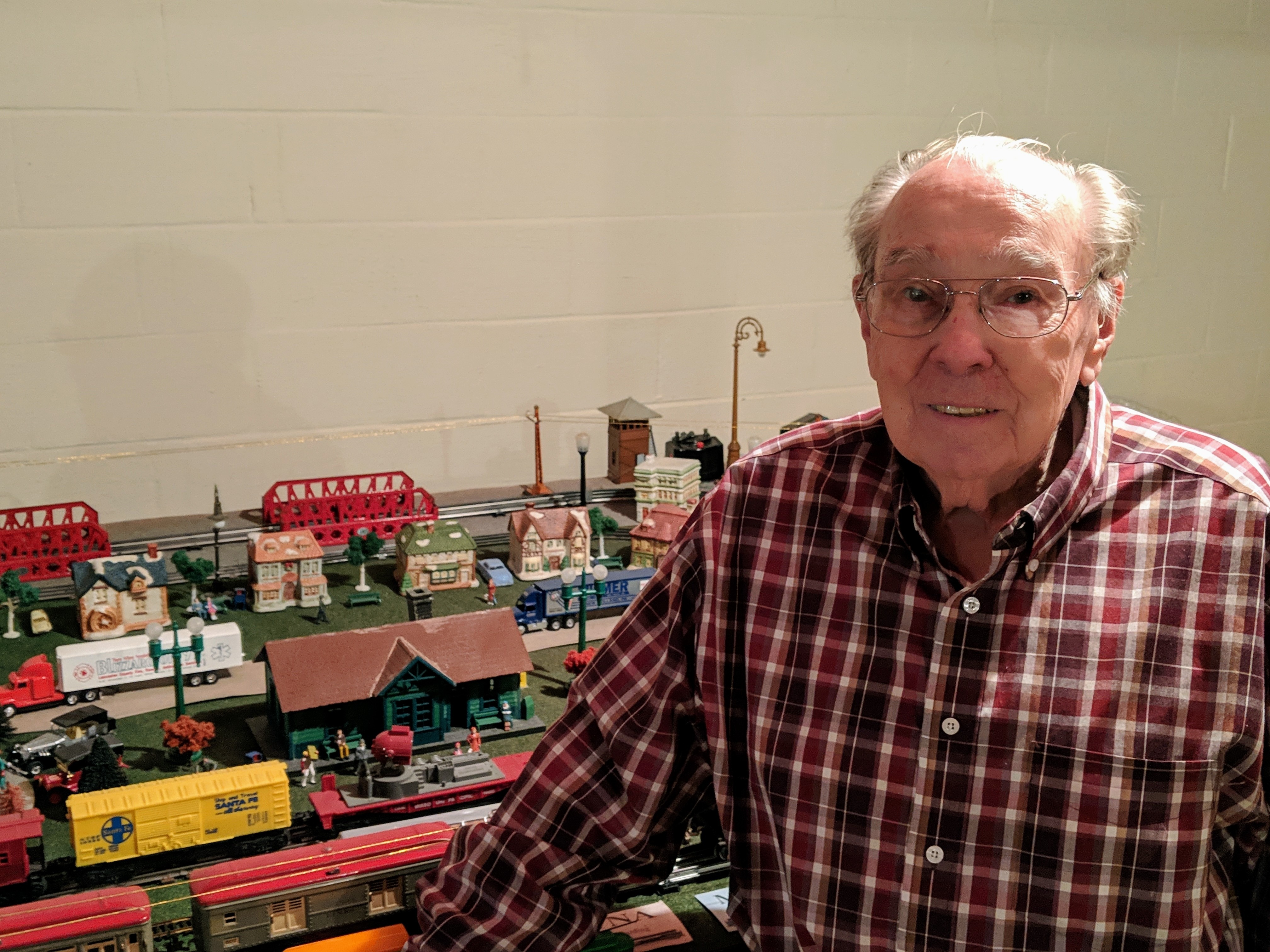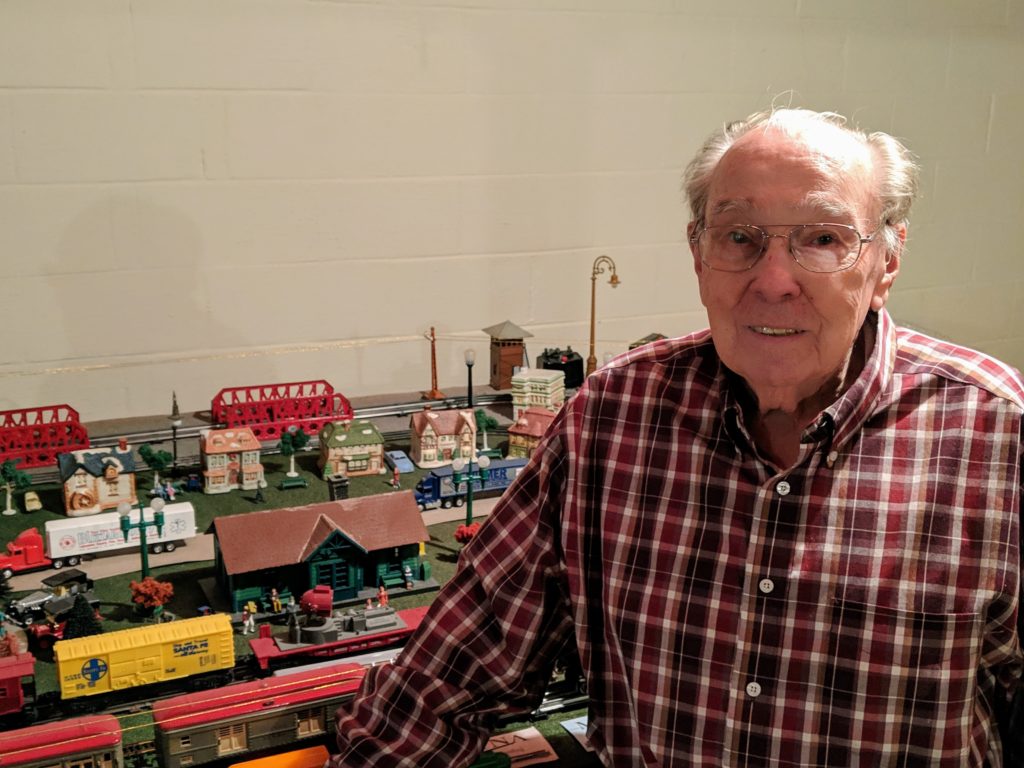 A few weeks ago, we were invited into the home of one of our clients for an interview and a photoshoot. He graciously agreed to let us highlight him in our next spot in Fig Magazine.
At 91-years-old, Ed has been receiving Meals on Wheels and visitors for over 6 years. As a veteran of the U.S. Army, Ed likes to keep everything in tip-top shape. He keeps his home spotless, practices daily exercises to keep active, and he plans his schedule in advance, calling Meals on Wheels each month to let up know exactly which days he will be busy and doesn't need a meal.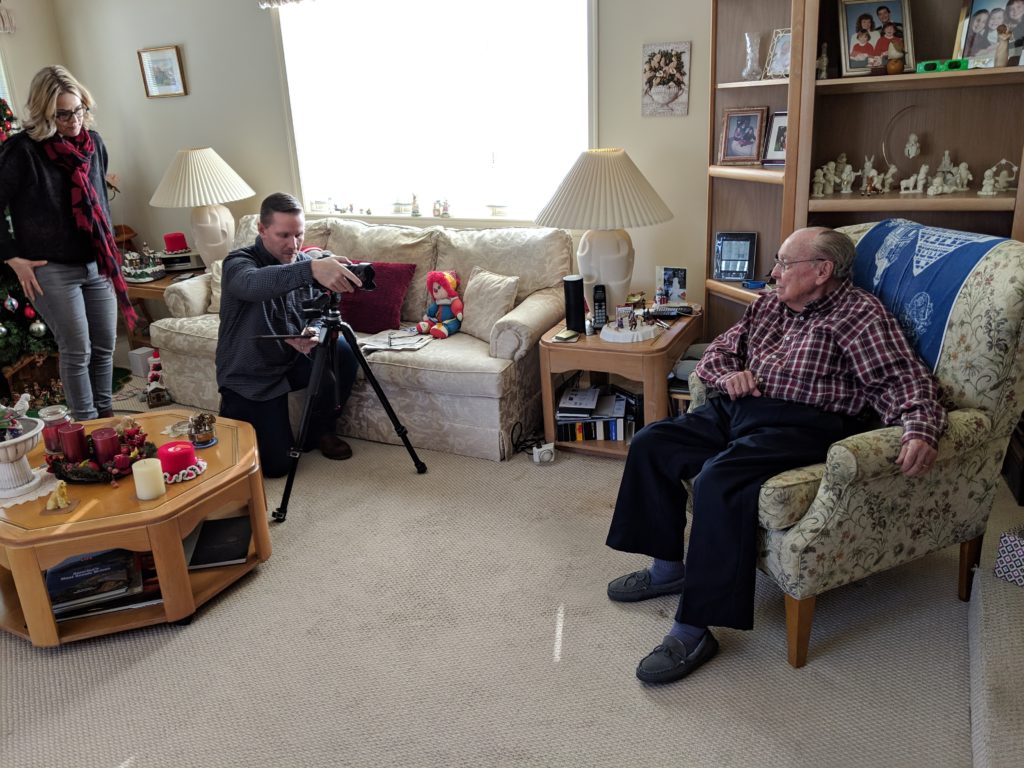 As we chatted with Ed, he talked about his beloved wife of 61 years. He pointed out all of the Christmas decorations around his home that she made and shared about how Meals on Wheels allowed her to stay at home and finish her life's journey in their house, where they wanted to be. Even now, Meals on Wheels is allowing Ed to live at home where he stays more active and is happier to remain.
He posed for a few shots with the photographer in his cozy, living room before showing us his 80-year-old train set downstairs.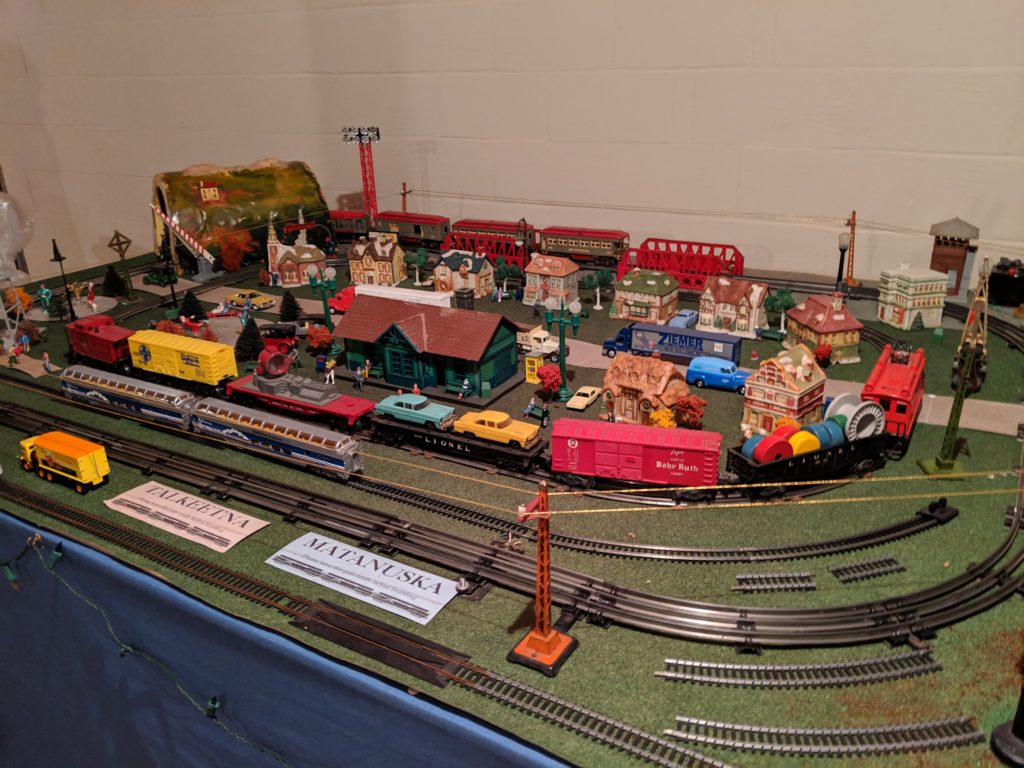 Complete with a tiny village of shops, homes, trees, cars and a little ice-skating rink, the train set doesn't lie stagnant: the miniature locomotive in fully working condition. Looping around the town, over bridges, and through a tunnel, that moving train has been charming Ed and his family for decades.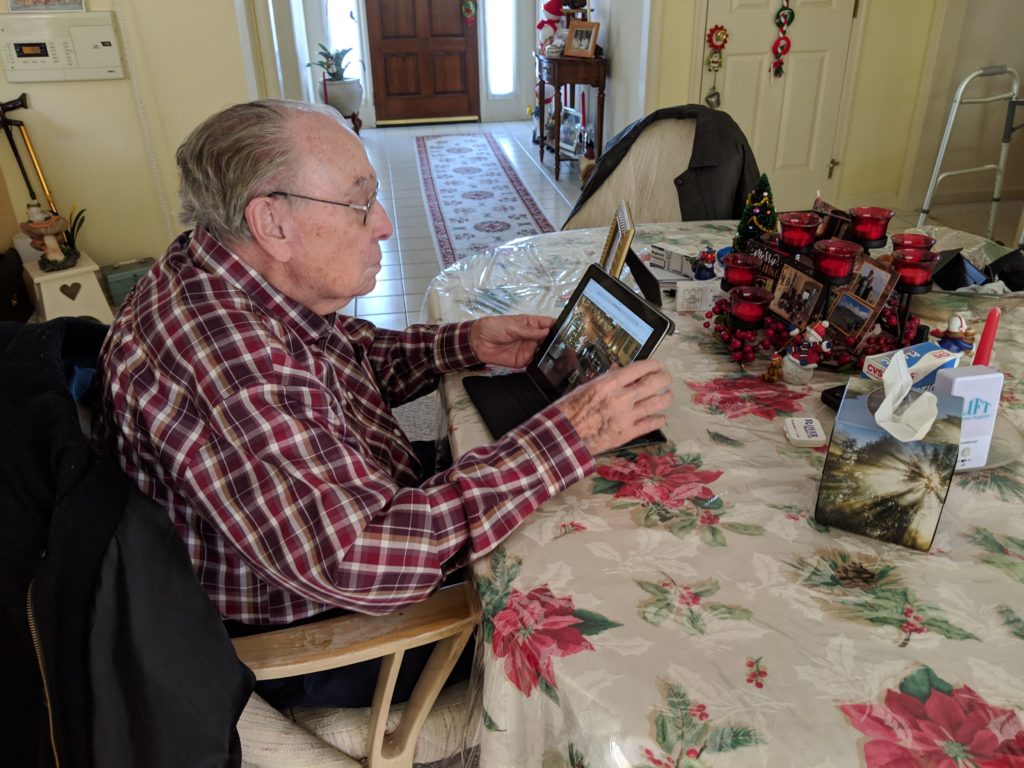 Before we left, Ed showed us how he stays connected with his family and friends as he pulled up pictures on his tablet from Facebook. He pointed out photos of his daughter on a recent vacation and others of his grandson at prom. He also mentioned how he was blessed enough to be able to enjoy weekly dinners with his daughter's family and enjoy the company of family during the holidays, knowing that a lot of Meals on Wheels recipients don't always get to enjoy such pleasures. We appreciate Ed for letting us come to his home and ask about his life. And we encourage you to look out for his spotlight in the spring Fig Magazine.
Interested in volunteering with Meals on Wheels and delivering meals to folks like Ed Frank? Visit our websiteor give us a call at our office at 717.392.4842